Chris Gayle takes break from cricket for the rest of the year:
West Indies' opening batsman, Chris Gayle, is taking a break from cricket for the rest of the ongoing year. Gayle will also miss the 3-match ODI series against India, which is set to start from December 15. Gayle intends to use the time to rethink on what he really wants to do in the upcoming year.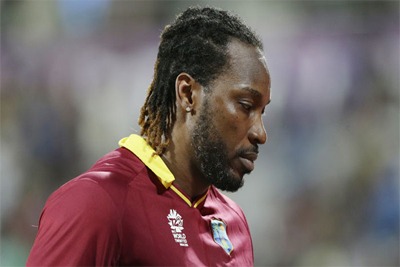 He bid farewell to the MSL after he talked about the burden he feels when he fails to score runs for a few matches. The parting came after the defending champions, Jozi Stars, was unable to win a single game in their 6 matches into the league.
The current #MSLT20 standings ?

? or ☹️

Is your team on top? pic.twitter.com/uCAlhN11Kf

— Mzansi Super League ? ?? ? (@MSL_T20) November 25, 2019
The 40-year-old batsman had played 400 T20s, scoring more than 13000 runs with an average of 38.23. He had a poor run in the MSL as he scored only 101 runs out of his 6 innings for the team, where 54 runs came from his last innings against the Spartans.
Chris Gayle talks about the 'burden' and his break from cricket:
Chris Gayle said that as soon as he does not perform for a few games, it feels like he is a burden for the entire team.
"I am not talking for this team only. This is something I have analysed over the years playing franchise cricket. Chris Gayle is always a burden if I don't score runs, two, three, four times. It seems like that one particular individual is the burden for the team. And then you will hear bickering. I am not going to get respect. People don't remember what you have done for them. I don't get respect." Chris Gayle said in his statement.
Gayle made it clear that he is not giving up, and will return in 2020 with a clear mind after sorting things out.