Michael Klinger appointed Melbourne Renegades head coach:
Big Bash League's highest run-scorer, Michael Klinger, has been appointed as Melbourne Renegades head coach for the upcoming season of Big Bash League (BBL) and will take on the role with immediate effect. He replaced Andre McDonald as the head coach of Melbourne Renegades after Andre was appointed as the assistant to Justin Langer for the Australia men's national cricket team.
Former Australia T20 player, Michael Klinger scored 1947 runs in the eight seasons of Big Bash League (BBL) with a century and 12 fifties. Michael Klinger has no coaching experience before his appointment as the head coach.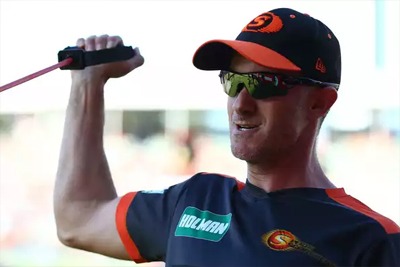 The 39-year-old said he feels very humbled to be allowed to coach the current BBL champions. The 39-years-old added that he had played with and against a few players in the squad, and he looks forward to working alongside such a talented playing group. He also said that he has been fortunate to represent some exceptional organizations throughout his career, and the lessons he has learned along the way leave him feeling as well prepared as he can be for the challenges that will emerge throughout the season.
Shaun Graf about Klinger's appointment as the Head Coach of the Melbourne Renegades:
Cricket Victoria's General Manager of Cricket, Shaun Graf, said that they are pleased to secure a person who is held in such high esteem. Graf said that the qualities that made Michael Klinger such an accomplished player are the qualities that will help set him up for a brilliant coaching career ahead.
Shaun Graf also said that they are aware that he will receive strong support from Aaron Finch and the rest of the team. Graf expressed his excitement as he looked forward to providing the support and structure Michael Klinger needs to get the most out of his coaching career.