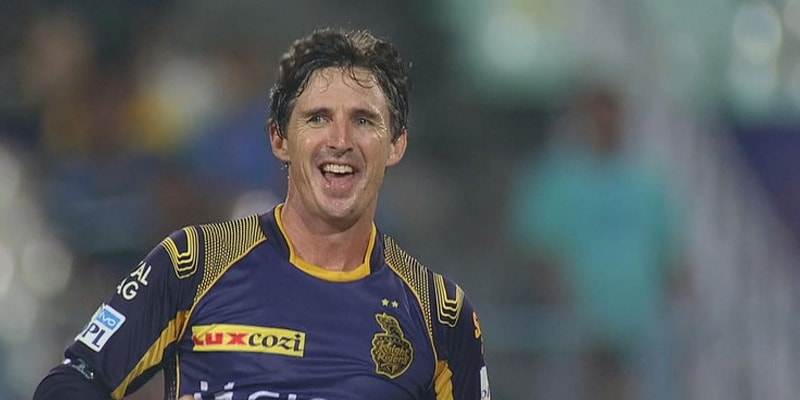 Brad Hogg feels that the skipper of the Chennai Super Kings (CSK), MS Dhoni, lacks preparation which does not give any confidence to the team. He believes that missing on Suresh Raina and Harbhajan Singh is a massive loss as their presence could have eased the burden on Dhoni's shoulders.
Raina and Harbhajan were the two most senior players of the Dad's army but both of them quit in the midst for personal reasons. CSK, who won their first game against the Mumbai Indians (MI), lost the second game against Rajasthan Royals (RR). For this reason, Brad believes Dhoni is missing out on preparations for the tournament and is not happy with his confidence.
Brad Hogg feels CSK is being affected as MS Dhoni lacks preparation
"I am not happy with MS Dhoni's confidence. He didn't put himself in the pressure situation the other night because he wasn't prepared for the tournament. And that for me does not give any confidence to the team and puts a dampener on the campaign. Especially when you haven't got other leaders in the team like Harbhajan and Raina, as they could have taken a bit of the weight off his shoulders," Brad Hogg said on his YouTube channel.
Describing his opinion, Hogg added that he would not have added DC's Ashwin who injured himself in the last game. Opined, CSK would have read Hogg's statement and they have chosen Amit Mishra in place of Ashwin in today's game being played against CSK.
"I wouldn't risk Ravichandran Ashwin for the game against CSK. I would bring in Amit Mishra. Yes, you might lose a little bit with the bat but you will not lose anything with the ball. Mishra is the second leading wicket-taker in IPL history. I wouldn't change the rest of the team to make this swap. I would give everyone the same roles as they had in the first game," Brad Hogg said.
Also, see: