Ben Stokes' father admitted to hospital:
Ben Stokes' father has been admitted to hospital in Johannesburg after suffering a serious illness and is currently in a critical condition.
England all-rounder, Ben Stokes, will be staying at his father's bedside, and ECB has requested that the media and the public respect their family's privacy. The all-rounder will also miss the training on December 24, and it is also unsure if he will be able to take part in the Boxing Day Test against South Africa or not.
The touring squad was also hit by a sickness bug, which affected Stuart Broad, Jack Leach, and Jofra Archer. The 3 affected cricketers also missed both warm-up matches for England, while one of the matches was downgraded from first-class status to a friendly match with only 11 players on the field at a given time.
ECB, as a precautionary measure, had already called up medium-fast bowler Craig Overton and off-spinner Dom Bess as cover for the affected players, which arrived in Johannesburg on December 21. The 3 affected cricketers are recovering with time but it remains to be seen whether they are fit enough to play in the Boxing Day Test which starts in 2 days.
England will face South Africa in 4 Test matches, starting from December 26. They will also face South Africa in 3 ODIs scheduled on February 4, 7, and 9. The two teams will also face each other in a solitary T20I which will be held on February 12.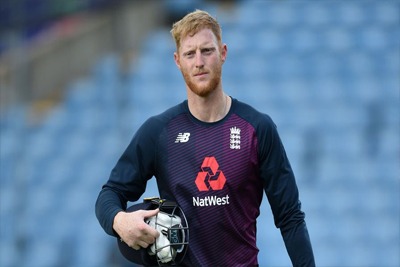 Ged Stokes, Ben Stokes' Father:
Ged Stokes, 64 years old, is a former New Zealand rugby league international player and a coach. He lives in Christchurch. Ged is a regular and popular figure at Ben's matches. He traveled to South Africa to watch his son play in the 4-match Test series.