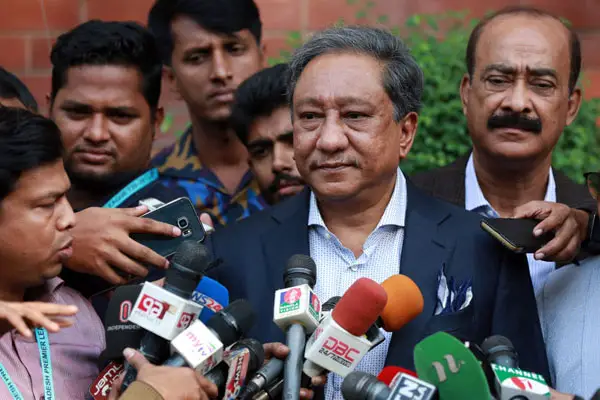 BCB: Bangladesh tour of Pakistan initiated with some troubles Bangladesh had sending their team to Pakistan considering securing as a major concern but has Bangladesh Cricket Board (BCB) has ended up praising the security granted by the hosts to the guest players.
In recent days, chief of BCB has been spotted talking to media at Dhaka where he has confirmed that Sri Lanka team will play in Rawalpindi the first test to be played from 7th-11th February. Also, BCB is ready to send the team to Pakistan in April for the second test that will take place after the PSL 2020.
"We were not convinced about the security situation in Pakistan earlier. So, we had told that we will decide about the Test series after seeing the situation during the T20 series," Nazmul was quoted as saying by Cricket Pakistan.
"It's really impossible to offer more security than what they provided us. We are satisfied with the security in Pakistan. There is no complaint from any player or coaching staff. There is no reason to skip the Test series. We are going to play Test in Pakistan."
Read Also:
Earlier, senior player of Bangladesh, Mushfikur Rahim has also denied coming along the team to Pakistan for the relevant reason and chief of BCB has denounced that he will still be not available for the red-ball cricket as well.
However earlier, BCB had denied sending the team for longer format due to security concerns but, as they are probably satisfied with the security provided and says, no complain – so they have confirmed that they are fully satisfied and Bangladesh will be coming to Pakistan for test matches as well as we have judged the security level in T20Is played.
The second test between Bangladesh and Pakistan will be played from 3-9 April 2020.