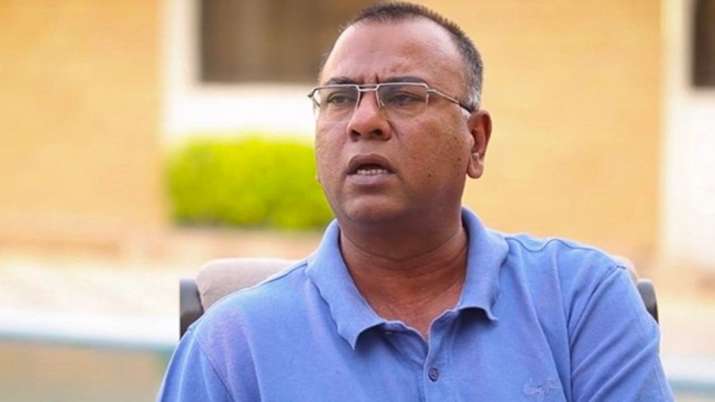 Basit Ali, the former Pakistani cricketer, has denied all the claims against him that involved match-fixing scandals made by the former CEO, Arif Abbasi, of the Pakistan Cricket Board (PCB).
Recently, many former cricketers released a video accusing allegations against each other on which Kashif Ansari, the sports promoter and a well-known critique, has questioned the purpose of revealing the names of each as culprits after so many years. Among so many videos, Arif Abbasi's video was the one. He claims Basit Ali as a culprit who was involved in match-fixing back in 1994 against Sri Lanka in front of Intekhab Alam.
However, Basit has denied the allegations against him saying that if anyone proves the charges against him, he is even ready to die. Basit revealed that when he got his name in the list of culprits, the management releasing video against him today, called at that time, and said that there is nothing to worry about what is going on in the media and he has just been dragged in.
Arif Abbasi makes a startling allegation against Basit Ali – one of the most vocal critics against fixing.#GeoSuper

— Geo Super (@geosupertv) May 2, 2020
"I got a phone call from Intikhab Alam and he told me that he has nothing to do with what's being associated with him in the media. However, whether it's Arif Abbasi or someone else, if anyone can prove match-fixing against me in any court of the world, I should be hanged," said Basit.
Earlier, Arif revealed a video in which he claimed on Basit and said that he accepted his crime of match-fixing in front of Intekhab in 1994 on a tour in Sri Lanka. He also disclosed that the former cricketer also sought forgiveness.
Basit Ali, who was the regular part of the Pakistan Cricket Team in the mid-'90s had the record of the second-fastest ODI century on 67 balls against West Indies. Being involved in 19 Tests and 50 ODIs, the former cricketer smashed 2000 runs across all the formats. Before saying goodbye to international cricket, he although having stamina couldn't prove his strength for his team as it was an earlier farewell.
Also, see: