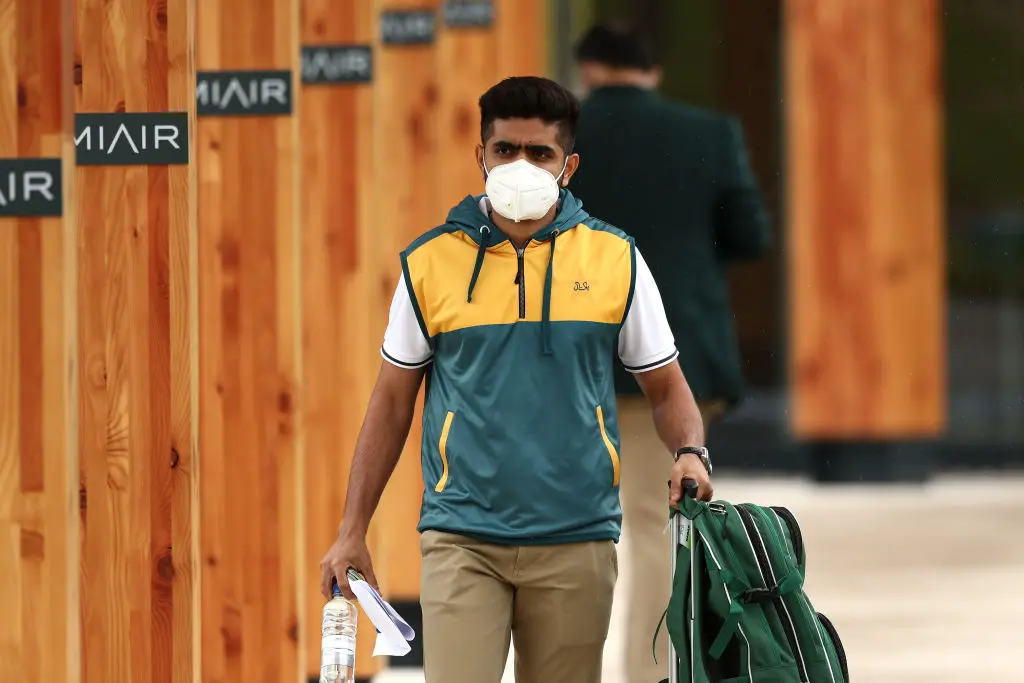 Babar Azam, the talented Pakistani right-handed batsman, says that he doesn't fear bowlers and instead of looking for who is bowling, he watches the type of bowl and plays the shots accordingly. The statement came in the light of when he was asked about facing England's terrific paceman, Jofra Archer.
Babar Azam on Jofra Archer: I see the ball and play, not the bowler who is bowling
Babar believes in the preparation the side is discharging at Worcestershire for their upcoming Test and T20 match series England. The newly-appointed shorter format skipper has faith in his abilities and ain't scared by the bowler, instead prefers watching the type of bowl rather than watching who is bowling.
"We are prepared for the series. I am on my plan and I know which kind of bowling will be up against me. I watch the bowl and doesn't play by the name of the bowler," Babar said.
The right-handed batsman thinks that when one reaches a milestone of a ton, he looks upon crossing that mark to reach heights. He wishes of scoring tons and crossing the boundaries on England tour.
"When you cross a century mark, you want to go and convert into a bigger one. This is something I wish to do during the test series," he added.
Uttering out how England being a home side possesses an advantage, he also trusts his side and is looking forward to achieving the victory. Babar has faith in the bowling line-up that can create terrible moments for their opponents. Abbas, who already has featured in County Cricket, can make up to something bigger as he has experienced such pitches. Whereas, the speedsters, Naseem and Shaheen can shine with their pace and they can be maintained according to the expectations.
"We are eagerly looking forward to playing and focused on winning the series. They have the home advantage but our bowlers will give a tough time to their fragile top-order. Mohammad Abbas has been playing here in counties and have experienced and Shaheen Afridi, Naseem Shah has full potential to shine. The expectations are high and I hope they will do well," he maintained.
Also, see: