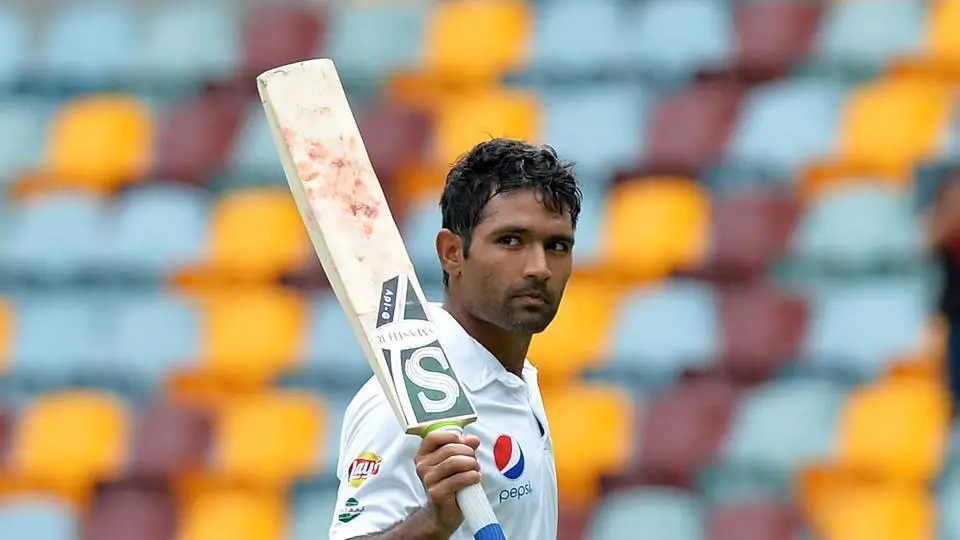 Asad Shafiq, the senior test batsman of Pakistan Cricket Team, has taken a dig at the former Pakistani speedster, Shoaib Akhtar, who previously criticized Asad's defensive mindset.
"Shafiq could have been a better batsman if he was willing to dominate the opposition through courage and determination," Shoaib added previously.
The 34-year-old batsman said that he does not need to justify his performances to Shoaib and one shall at least check the records before passing on any senseless comment on anyone.
Asad added he was not that much brave, he could not have knocked test centuries and his performance does not require justification. He continued saying that it ain't me alone to go for Pakistan's victory but several players from the squad work hard along with me to take Pakistan on heights.
"I would not have scored centuries in Australia, England, and South Africa if I was not courageous enough. I don't have to justify my performance to anyone," Shafiq said while talking to reporters via video.
"This is his opinion but one needs to check stats while forming an opinion on any player," he added.
"I have not accomplished my goals as an individual but still I always try to give my maximum efforts. I have mostly batted at number six spot in my career where a batsman can not play long innings and it is difficult to convert half-centuries into big centuries but now I have better opportunity to score big as I am batting at number fifth spot," he maintained.
Asad maintained discussing former player and skipper, Sarfaraz Ahmad, that he is working hard and his comeback can be beneficial for Pakistan Cricket Team.
"Sarfaraz Ahmed is a close friend of mine. I don't know if he will make a comeback in the Pakistan side, but his presence will be beneficial for Pakistan side if he gets the nod from the selectors," he said. "He is working hard to improve his fitness as well."
Also, see: