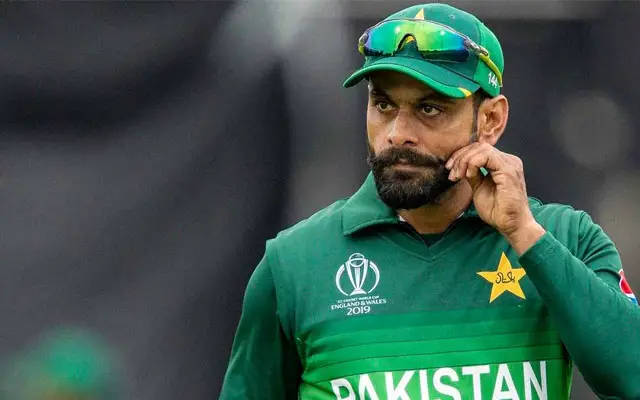 The Pakistan Cricket Board (PCB) has decided not to take any disciplinary action against the all-rounder, Mohammad Hafeez after he posted his private COVID-19 test reports on Twitter.
Earlier, the veteran first tested positive in the first test conducted by PCB. The all-rounder along with his family conducted a personal test by Chughtai Lab which showed negative results. Later, PCB once again retested his first sample which showed positive results.
The scenarios became disturbing as the world was in doubt for Hafeez's case of testing positive and negative. For a reason,  the CEO of the Pakistan Cricket Board (PCB) has lashed out at him.
Hafeez's tweet has put people in doubt about the testing system of PCB. Wasim Khan says that Hafeez shall have asked PCB before posting his reports and it has shown a negative image of PCB's testing system with several questions raised over it.
After Tested positive COVID-19 acc to PCB testing Report yesterday, as 2nd opinion & for satisfaction I personally went to Test it again along with my family, and here I along with my all family members are reported Negative Alham du Lillah. May Allah keep us all safe. Hafeez tweeted.
"You should have contacted us first before posting your report publicly," Khan told Hafeez. "Your tweet has raised plenty of questions on our testing system," he added.
After PCB has conducted the second test on 25th June, Professor has once again been tested positive for the COVID-19 which is undoubtedly disturbing for cricket fans. However, if in the last test, the professor once again will be tested positive, he won't be allowed for the Pakistan tour of England.
PCB opts not to take any disciplinary action on Hafeez's private test matter
According to sources, PCB earlier decided to take action against Hafeez but he is not centrally contracted with the PCB, the board has decided against it and they don't want any further controversy on this matter. ARY sports.
Also, see: