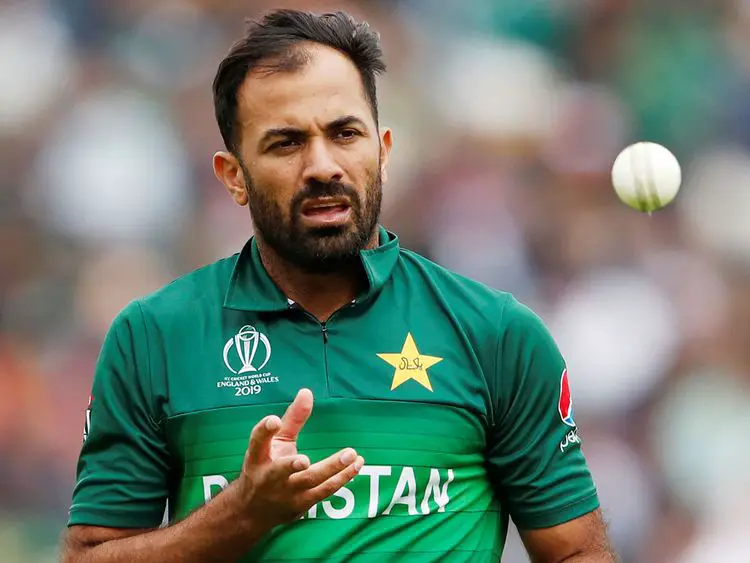 After Wahab Riaz's retirement from test cricket that was later on followed by Mohammad Amir's retirement from the red-ball cricket, the duo of the pacers have been heavily criticized.
People and many cricketers said that Wahab Riaz retired from test cricket in order to make more money from the leagues. However, Wahab has denied the false accuses against him and said that he was barely a part of the test squad. He maintained that he will rejoin when he will feel prepare for the longer format and rejoining is not on the agenda till yet.
Wahab also said that his elimination from the central contracts does not bother him as his priority is to play for his beloved country. He thinks that PCB wants to give the chance to youngsters to appear in the central contracts.
Wahab Riaz: I do not care about central contracts, didn't quit Test cricket for money
"There is a false impression that we have given up red-ball cricket to make money from leagues. There is no such thing. We have always preferred to play for Pakistan and our decision should be respected," Riaz told Geo Super.
"Since 2017, I was not even a regular fixture of the Test squad. I had barely played a Test," the 34-year-old reminded his critics who had deemed his absence a major blow for the five-day unit. 
"It is possible that we have been exemplified for quitting red-ball cricket or maybe the PCB wanted to give a chance to young fast bowlers and groom them by keeping them centrally contracted," he said.
"Central contract is not my priority … playing for the country is and will always be. It will be an honor to play for the country whenever the opportunity arises."
Also, see: