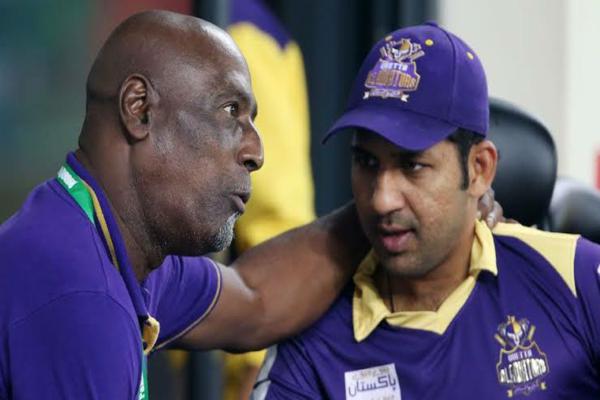 Sir Vivian Richards who is the mentor of Quetta Gladiators has put his keen confidence and trust in team saying that the Gladiators will make a strong come back again.
Quetta Gladiators, whose performance has not been sufficient enough this PSL have lost 4 consecutive team among which, they got defeated twice by Quetta Gladiators.
The consecutive four defeats have led them to the last spot on the points table of HBL PSL 2020.
Sir Vivian Richards while having a conversation with the media said,
"The team still has a shot at a good ending."
"We won last year and even though we are not as close this year we still have a chance to have a good ending," he said.
"We have to pick up ourselves and hope to finish the tournament in the best way possible." Sir Vivian Richards added
Quetta Gladiators have been the winners of PSL 2019 and thus, called as the current title defenders. Sarfaraz's side has not been good so far as they have declared many awful defeats which have lasted them below even Lahore Qalandars.
Also, see: