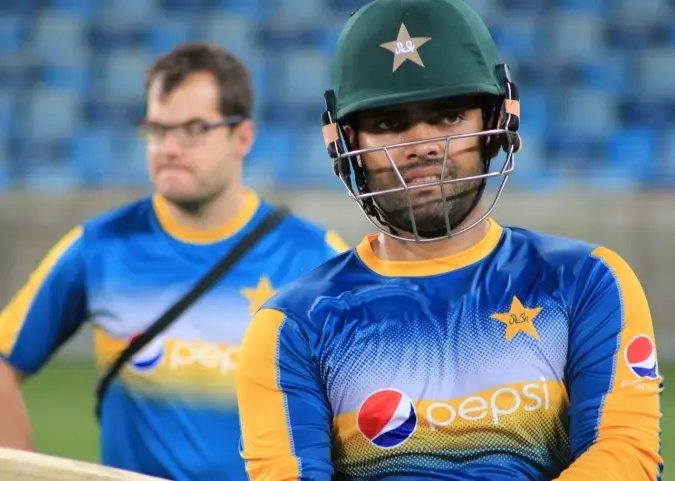 Umar Akmal, the Pakistani batsman, has branched a formal appeal against his three-year suspension from the Pakistan Cricket Board (PCB) handed over by Justice Chauhan.
Earlier, according to the reports, Umar failed to submit the charges against him for breaching the anti-corruption code of conduct, and his failure to report led him to a ban for three years from all forms of cricket.
The year 2020 has not gone so good for Umer as it started with troubles for him. He found himself under hot waters when PCB restricted him for playing PSL's first match on 17th February after finding something irrelevant but the matter is closed yet. Later, on 27th April, the board handed him a ban for several accuses.
Then on March 20, he was formally charged for breaching Article 2.4.4, which deals with "Failing to disclose to the PCB Vigilance and Security Department (without unnecessary delay) full details of any approaches or invitations received by the Participant to engage in Corrupt Conduct under this Anti-Corruption Code".
Umar Akmal did not ask for an apology: PCB
"It appears that he [Umar Akmal] is not prepared to show remorse and seek an apology, make an admission that he failed to fulfill his responsibility under Anti-Corruption Code, Article 2.4.4, rather he tried to take refuge under the pretext that in the past whenever any such approaches were made, the matter was reported by him," Justice Chauhan said in his remarks, quoted by Cricbuzz.
"As far as Charge No.1 is concerned, I do not see any circumstances to mitigate the nature of the offence, particularly, when the participant has not cooperated with the PCB Vigilance and Security Department and the investigating team," he added.
Consequently, Umer Akmal has decided to branch a formal appeal. Kamran Akmal, his brother, will be appointing an adjudicator within the next 15 days who will be reviewing the case and the quantum of punishment.
Also, see: