Won't be looking at India series as revenge – Tim Paine:
Australia's Test skipper Tim Paine said after whitewashing South Africa by 3-0 in the Test series that he is a lot happier this year. He added that the players have made a great comeback and their organization has learned a lot.
Australia recently defeated Pakistan by 2-0 and then New Zealand by 3-0, efficiently winning all 5 home Tests and jumping to the second spot in the World Test Championship points table with 296 points.
Australia lost a home series by 2-1 to India in December 2018 for the first time ever. Australia was missing two of their key players, Steven Smith and David Warner during the series.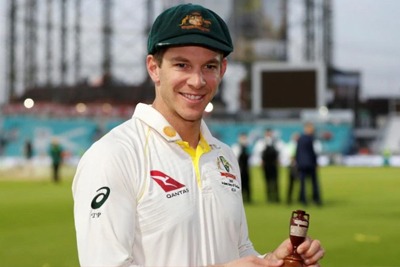 Tim Paine about the upcoming summer season:
Tim Paine said about their home series against India in the upcoming summer season: "I certainly won't be looking at it as revenge. We are certainly a different side from what they played against last year and there's more at stake – Test Championship points – and both teams are eyeing off that final, so points will be critical.
"If we can continue our upward trend from the last 12 months then you are looking at two of the best sides, so it will be an awesome series. Even being in Australia, they showed last year they have a pace battery that can be every bit as threatening as ours so it will be one to watch.
"Well first is Bangladesh. Every time you go to the subcontinent, the series are very, very hard to win. We've got our eye on that. We've obviously got our eye on next summer as well. If we go to Bangladesh and play well and get some wins over there, then you come back to Australia to play India, which is quite a mouth-watering series for players and the fans.
"It's hard not to be looking at that. We've got some people who're employed in Cricket Australia who are already looking ahead to that series. But for the main playing group, your goal as a group is Bangladesh and you certainly can't take it lightly."
Australia will participate in the T20 World Cup 2020 as the host, then tour Bangladesh, and after that, host India at home.