Sri Lanka's Upcoming tour to Pakistan:
Sri Lanka's upcoming tour to Pakistan was thrown into doubts after the Sri Lankan government is said to have received news of a "possible security threat" to Sri Lanka's cricket team.
Sri Lanka's cricket team was supposed to travel to Pakistan for their cricket tour in less than two weeks from now, but that tour now has been thrown into several questions after the threats and now the tour is dependent on a "reassessment of the security situation in Pakistan". One security assessment was already been conducted which was described as "meticulous" by an SLC official.
A Board release explained that Sri Lanka Cricket sought the help of the Sri Lankan government ahead of the national team's tour to Pakistan, to reassess the security situation in Pakistan.
This decision was taken after the Sri Lanka Cricket received a warning from the prime minister's office, which was sent via The Ministry of Telecommunication, Foreign Employment and Sports.
The warning highlighted the fact that the prime minister's office had received information of a possible terrorist threat, while touring Pakistan, from reliable resources.
The Sri Lanka Cricket had announced their ODI and T20I squads just before receiving information about the terrorist threat. 10 players had already refused to come to Pakistan for Sri Lanka Cricket's tour and now this news of terror threats might make more players refuse to come to Pakistan who had already agreed to travel.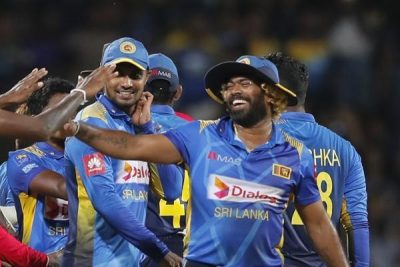 Sri Lanka's Cricket tour in 2009:
Sri Lanka's Cricket team was attacked by gunmen in 2009 on the way to the ground in Lahore in 2009, several players were injured but fortunately, no one lost their lives and after that, the cricket in Pakistan came to a halt.
Despite the success of Pakistan Super League and successful tour of world XI to Pakistan, many international players still hesitate from travelling to Pakistan despite receiving top security which is only also provided to the heads of the country. The Pakistan Cricket Board is determined to revive the cricketing grounds inside the country and their efforts are commendable. Hopefully, we will be able to see international cricket bloom once again on Pakistan's cricket grounds in the very near future.