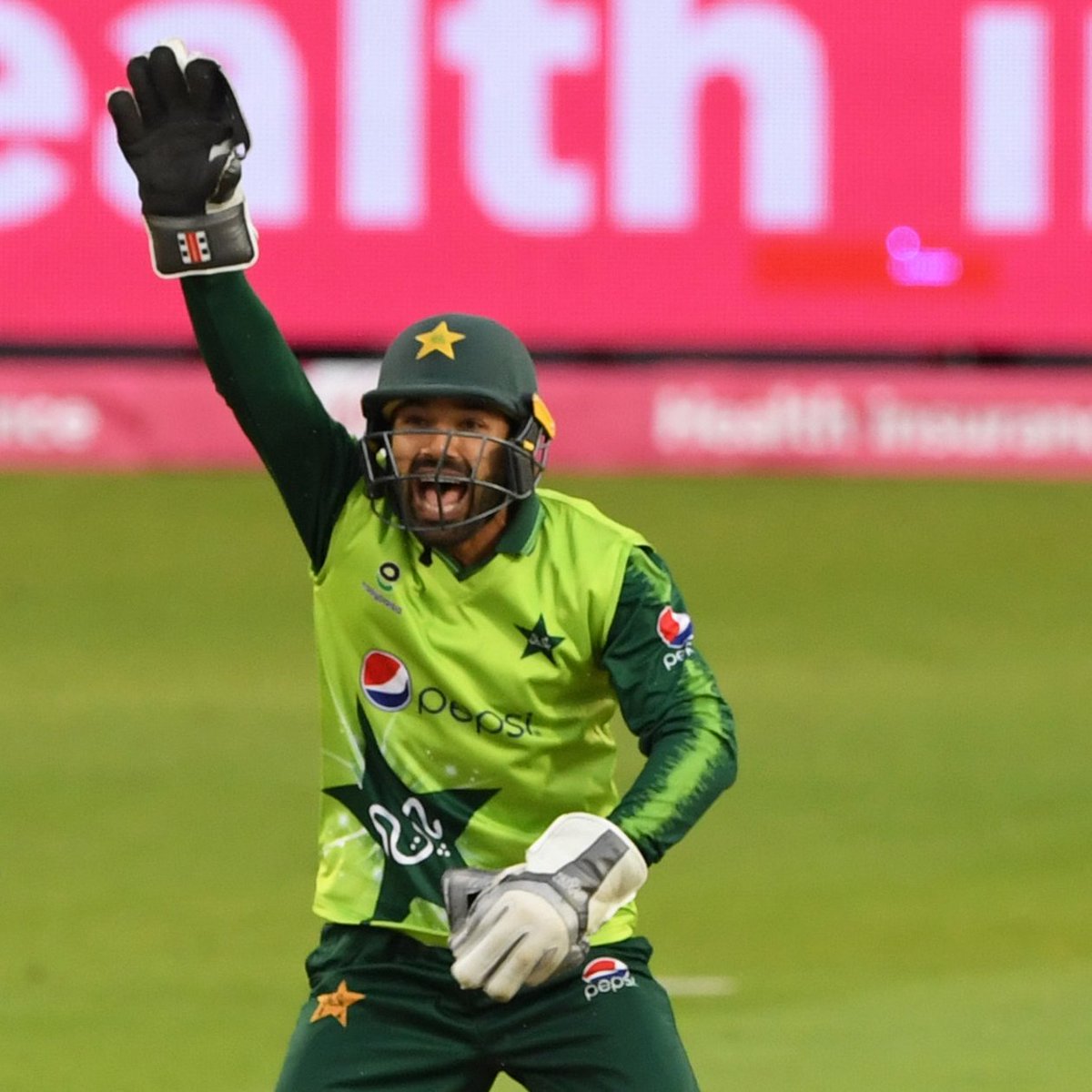 The former Pakistani bowler, Shoaib Akhtar has slammed the mid-order wicket-keeping batsman Mohammad Rizwan and has told him to keep quiet behind the stumps. He tells that he should stop talking behind the stumps and giving orders to bowlers. Shoaib wants him to focus on his job rather than producing suggestions to the players.
Also, the former cricketer added that Rizwan will be the future captain but for at least now, he is obliged to his own job. Instead of telling what a bowler should do Rizwan is supposed to tell what the batsman is trying.
Shoaib Akhtar tells Rizwan to stay quiet behind the stumps
"Rizwan needs to speak less and not act as captain behind the stumps. He (Rizwan) will be the captain in times to come but for now, he needs to stop giving too many instructions to bowlers about where to bowl. Just tell him about what the batsman is trying to do and leave the rest to the bowler." Akhtar is reportedly quoted as saying.
Talking about his level of comfortability, Shoaib feels highly uncomfortable and finds his voices cringe. Discussing the crowd noises, he says that the fake voices are amplified listening from the TV.
Rizwan's communication with the bowlers was very awkward and made me extremely uncomfortable. Also, without crowd noise these things get amplified when you are listening on television," he added.
Notably, both the teams played their crucial role but Zimbabwe faced hard-luck losing by a margin of 26 runs. With the two ODIs remaining, below is mentioned in the schedule.
1 Nov – 2nd ODI, Pindi Cricket Stadium
3 Nov – 3rd ODI Pindi Cricket Stadium
4 Nov – Travel to Lahore
5-6 Nov – Practice at Gaddafi Stadium
7 Nov – 1st T20I Gaddafi Stadium
8 Nov – 2nd T20I, Gaddafi Stadium
10 Nov – 3rd T20I, Gaddafi Stadium
12 Nov – Zimbabwe departure for Harare
Shoaib Akhtar slams Rizwan asking him not to pretend himself a captain
Also, see: