Shakib Al Hasan about the new BPL rules:
The Bangladesh Cricket Board announced that every team must have a leg-spinner and an overseas pacer who bowls over 140 kmph in every game of the Bangladesh Premier League (BPL). Bangladesh Cricket Board also dismissed two team coaches after they failed to feature leg-spinners in their first-class teams in the National Cricket League (NCL)
Shakib Al Hasan talked about the issue saying that Bangladesh Premier League (BPL) was a competition to make domestic players familiar with the international cricket scenarios, rather than wanting to make a player right there.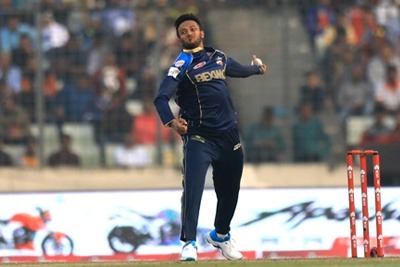 Shakib Al Hasan said that they could not select one leg-spinner for the senior team but suddenly they plan to include seven leg-spinners in the BPL. He said that he was surprised but he believes the board has taken a decision that they think is good. Shakib explained that the leg-spinners should bowl lots of overs in first-class to gain some confidence and consistency.
He talked about BPL that it is an international-standard competitive tournament where players will face scenarios that they are likely to face in international cricket, while also sharing the dressing room with overseas cricketers.
Shakib Al Hasan about the issues in Bangladesh cricket:
The Bangladesh Cricket Board made the decision of including specifically these two types of bowlers in every team of BPL because the national team's batsmen tend to struggle against these two.
Shakib said that the organizers should not focus on the national team so much. Shakib suggested that places like Chittagong, Rajshahi, Khulna, and Sylhet should have a proper gym and indoor facility. He explained how you cannot bat for more than 15 minutes in the Mirpur Facility because it gets so hot without the ACs. Shakib expressed his disappointment while comparing it with indoor facilities in other countries that have clear lighting and working ACs.
Shakib also talked about the first-class match fees being unacceptable. He said that it is a very small amount for a cricketer to maintain the minimum standard of living in Bangladesh where things are getting costlier with each passing day. He compared it with government officers saying they get increments every year but it is the same for them every time as players. He added that the amount gets even more reduced as the BPL and DPL are prime examples of this.
Shakib Al Hasan said that he gets a feeling that the cricketers in his country are being suppressed and that is not right. He emphasized on everyone having equal opportunity. Shakib added that a player should be allowed to name the amount he feels he deserves and if a team does not want to take the player at that said payment then the player will deal with that. Shakib Al Hasan said that stopping a player from naming his price is not right.
Shakib Al Hasan said while talking about BCB's efforts that the discussion with players or a group of players will help the development a lot. He also praised their concern shown towards fitness.