Sana Mir announces an indefinite break from international cricket:
Pakistan Women all-rounder Sana Mir has taken an indefinite break from international cricket to think about her future plans.
Sana Mir has played the most ODI and T20I matches for Pakistan. She has also been the only Pakistani Women bowler to be the no.1 ODI ranked bowler for a period of time and is currently ranked at no.5 in ICC ODI Women's bowling Rankings.
Mir has played 120 ODIs claiming 151 wickets at an average of 24.27. She also took part in 106 T20Is, where she took 89 wickets with an average of 23.42. The 33-year-old made her ODI debut against Sri Lanka Women in December 2005 and made her first T20I appearance in May 2009 against Ireland Women.
Sana Mir will also not be available for the upcoming ODI and T20I series against England in Malaysia.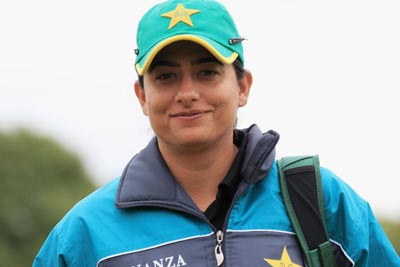 Sana Mir's statement about her break from international cricket:
"I have decided to take a break from international cricket and, as such, will not be available for selection for next month's series against England. I will utilise this time to plan and reset my future objectives and targets," said Mir.
Mir also well-wished Pakistan's national women's team for their upcoming series against England, and hoped that the team would play their best cricket.
The finalized squads for the ODIs and T20Is will be announced on November 27 for their upcoming tour in Malaysia. The team is set to depart for Kuala Lumpur on November 30 ahead of their series against England.
The 3 ODIs which are part of the ICC women's championship will take place in December 9, 12, and 14. The 3 T20Is are scheduled for December 17, 19, and 20. All matches will be played at the Kinrara Oval at Kuala Lumpur.