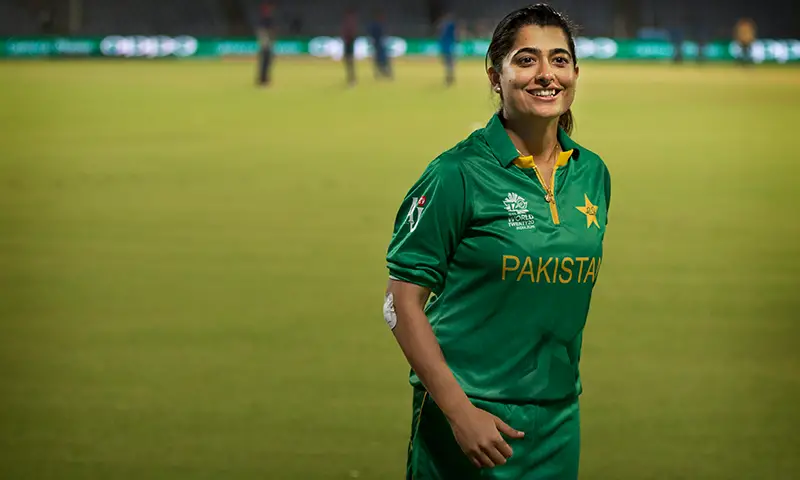 The catalyst of women cricket, Sana Mir of Pakistan has retired gracefully from International cricket after serving the Pakistan women's cricket for 15 years. She was a passionate cricketer who worked hard desirably for the nation and became the strength of many women.
"The last few months have provided me with an opportunity to contemplate. I feel it is the right time for me to move on. I believe I have contributed to the best of my ability for my country and the sport." Mir said in a statement.
"When I reflect on my debut, it gives me great satisfaction that I have been part of the process that has eventually resulted in a packed-to-capacity Lord's for the ICC Women's World Cup 2017 final, something that was further boosted by a record 87,000 spectators for the ICC Women's T20 World Cup 2020 final at the Melbourne Cricket Ground. These are great success stories for women's cricket."
Sana Mir thanked her family who supported her through thick and thin. She thanked her mentors for promoting her to a global stage.
"I also want to thank my family and mentors who provided unconditional support that allowed me to fulfill my dreams of representing Pakistan at a global stage and would also like to thank my departmental team ZTBL for their support throughout my career. I look forward to continuing to serve them if department cricket continues."
"Mir, who made her international debut in 2005, took 151 wickets at an average of 24.27 in 120 ODIs and 89 wickets at 23.42 in 106 T20Is. Apart from that, she also scored 1630 runs in ODIs at 17.91 and 802 in T20Is at 14.07." Stats took from ESPNcricinfo.
Wasim Khan, the CEO of PCB on her retirement paid tribute to her as a woman.
"On behalf of Pakistan cricket, I congratulate Sana Mir on a highly successful career. She has been the face of Pakistan women's cricket for many years and the real source of inspiration for the young generation of women cricketers.
"Through her determination and passion, Sana broke the glass ceiling for women cricketers in the country. Through her performances, she not only improved the profile of women's cricket in Pakistan, but also enhanced the image of Pakistan globally. Sana is a true legend of women's cricket who attracted, inspired, and motivated young women athletes. Moving forward, I am sure she will continue to contribute positively to women's cricket."
Also, see: