Rory Burns ruled out of South Africa series due to injury:
England's opening batsman, Rory Burns, has been ruled out of the remaining South Africa tour due to a foot injury. England, who had their entire party suffer from the sickness bug, now have another problem on their hands.
Rory Burns suffered from ankle ligament damage during a warm-up football before training on January 2. He will be returning home for treatment as soon as possible.
Rory Burns played a significant 84 runs innings in his team's second innings in the first Test against South Africa in Centurion. He was also the highest run-scorer for England with a total of 93 runs, and the second-highest run-scorer of the match, second only to Quinton de Kock's total of 129 runs.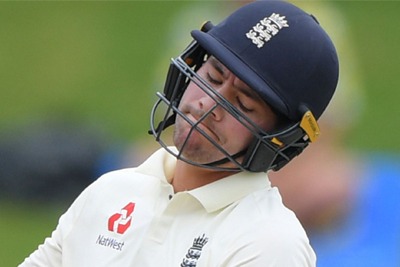 The tour has just started and England has already faced a lot of misfortune, including Jofra Archer's sore elbow on Wednesday due to which he did not take part in training even on Thursday. They still have to play the remaining 3 Tests of the 4-match series, and after that, it is the 3-match ODI series and the 2-match T20I series. Their last match will be the T20I at Durban on February 14.
England's Director of Cricket Ashley Giles, despite not banning it, has been against the cricketers playing football before a match because of the number of injuries it brings.
The second Test between England and South Africa will start from January 3rd at Cape Town.
Zak Crawley to replace Rory Burns:
Zak Crawley will likely replace Rory Burns as the opener. Zak batted on no. 6 on his debut against New Zealand at Hamilton and scored just 1 run in England's solitary innings as the match ended in a draw.
The 21-years-old has played 37 First-class matches and has an average of 30.79.