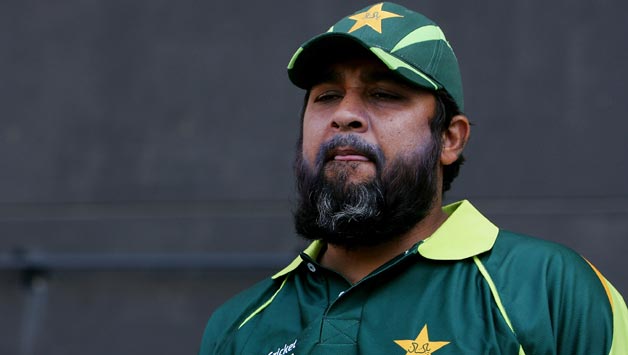 The former chief selector of the Pakistan Cricket Team, Inzamam Ul Haq, believes Pakistan can still manage to take the lead by 2-1 in the test series against England after they have lost very much unexpectedly in the first test.
Pakistan were moving on pretty fine in the first innings yet there second innings' batting was to collapse out of a fortune. The batsmen failed to inspire until Yasir Shah added 33 to make the lead decent looking and difficult for England to chase on the dry-slow pitch. However, the middle-order batsmen, Chris Woakes and Jos Buttler handled the situation like a pro managing a wonderful partnership to wind-up the game and snatching the game from their opponent.
Inzamam, on his youtube channel, maintained the Men in Green are more potent than the home-siders and shall have won the match instead of handing over easily to England.
Pakistan can still win the series: Inzamam ul Haq
Speaking on his official YouTube channel, Inzamam ul Haq said, "I think Pakistan team is better than England and we should have won the first Test. It's very disappointing but I believe Pakistan can still win the series."
"When you are going through a tough phase, the team's body language should not change. This was clearly the case in the first Test because Pakistan players seemed under pressure after the second innings batting collapse on the third day," he added.
"The role of the team management is vital after such a defeat because the players' morale will be down. They need to talk about the positives, like scoring 300 plus runs and the first innings lead, rather than focusing on the negatives," he said.
Pakistan went wonderful in their first innings but the batting collapsed in second innings. After managing 326 runs on the opening day of Test one at Old Trafford, England's bowlers got dominant in Pakistan's second innings grabbing all on 169.
The side was not looking much efficient and the low score diminished the confidence level of the players and deprived the virtual fans of expectations until Yasir Shah added his 33 to make the score looking decent. On the slow pitch, it could not have been an easy chase for England as they trailed by 277 runs but Buttler and Woakes's classic partnership snatched the game from their hands.
Ben Stokes, England's wicket-keeping middle-order batsman, believed it could have been his last test match after a little horrific performance behind the stumps. However, he feels lucky after he added 75 of 101 runs to snatch the game from Pakistan.
Also, see: