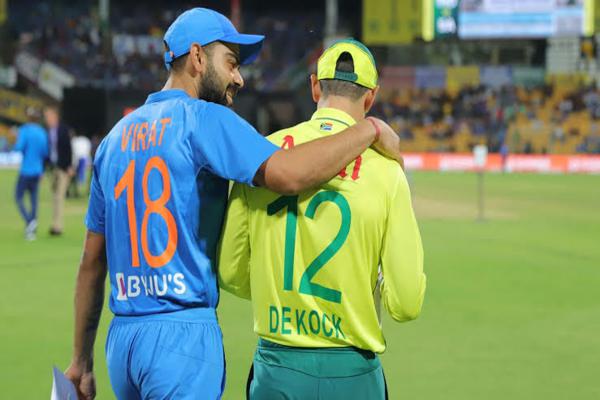 South Africa and India Cricket Team are supposed to avoid handshakes with each other due to Coronavirus threats in the three-match ODI series which is about to begin from 12th March.
According to ESPN Cricinfo,
"Handshakesandshakes will be replaced by fist bumps as a precaution against coronavirus."
The South Africa coach, Boucher has denounced that they will take medical team along with that but, the tour will continue without disruption of scheduled avoiding handshakes due to Coronavirus threats.
"If they feel it's too dangerous, they [will] pull us out. We've got a medical staff to look after that. We had a brief last Friday about the virus going around and obviously it's a major concern going around in the world," Boucher told reporters following their win over Australia in Potchefstroom over the weekend.
"We're not medical, we don't know medicine like they do, so we've taken their recommendations. We trust that they're putting stuff in place that can help us."
However, England Cricket captain, Joe Root has become the first captain to do so. He has also announced negligence of handshakes replacing it with fist bumps on their tour of Sri Lanka. Boucher revealed that they will do the same as South Africa.
"With regards to handshakes and that type of stuff, it is a concern. You'll probably find that we'll do the same (as England)," said Boucher.
Also, read: