Mark Boucher is expected to be named South Africa's Interim Coach:
Former South Africa's wicketkeeper, Mark Boucher, is expected to be named South Africa's Interim coach on Saturday by South Africa's director of cricket, Graeme Smith. South Africa's interim team director Enoch Nkwe will be working together with Boucher for the time being, but Boucher is expected to succeed him, while Nkwe will be named his assistant.
Jacques Kallis is also likely to be the next batting consultant for South Africa.
Graeme Smith was named South Africa's director of cricket for 3 months on Wednesday. Smith's goal was to appoint a coaching staff for their men's national team for their upcoming series against England. South Africa will play 4 Test matches, which are part of the ICC World Test Championship, and 2 ODIs starting from December 26. South Africa has not yet announced their squad for their series against England.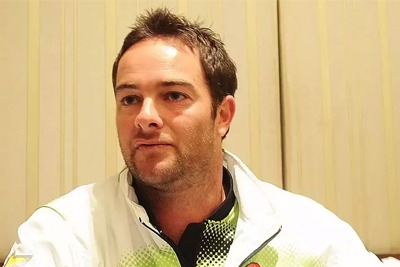 Mark Boucher's cricket career:
Mark Boucher had been coaching Titans since August 2016. The Titans have won one first-class trophy, two T20 tournaments, and two one-day cups under his tenure.
He played 147 Test matches for South Africa with more than 550 dismissals, while scoring 5500+ runs with an average of 30.30. Boucher also played 295 ODI games and scored 4600+ runs with an average of 28.57. He took part in 400+ dismissals in ODIs and scored 26 fifties and a century. He also played 25 T20I matches.
Boucher made his Test debut against Pakistan in October 1997, while he made his first ODI appearance against New Zealand in January 1998. His last Test match was against New Zealand in March 2012, and his final ODI was against Australia in October 2011.
Mark Boucher had to retire from all forms of cricket following an eye injury in 2012.