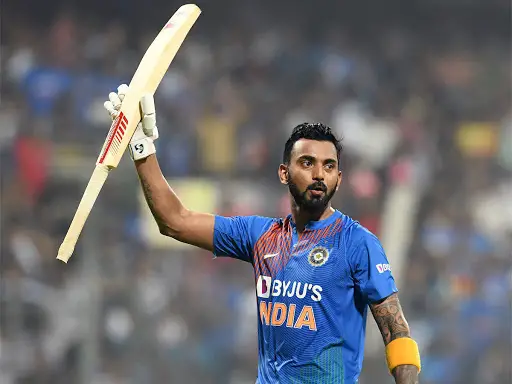 Parthiv Patel, the youngest Indian to play test match, thinks that the right-handed wicket-keeping Indian batsman, KL Rahul, is the first choice for India in the upcoming T20 World Cup.
There has been a debate for so long on the position of the wicket-keeper in India's squad. MS Dhoni, who has not been the part of India cricket since the semifinals against New Zealand in World Cup 2019, has been replaced by KL Rahul. People are now prioritizing him over Dhoni and a few think that he shall be India's first choice as a wicket-keeper in the T20 World Cup.
Parthiv has termed Rahul as a short-term option who can be treasurer for India in lifting the trophy. Also, despite the T20 World Cup, KL Rahul is an ideal choice for shorter format cricket.
"At this point in time, KL Rahul. I feel Rahul is your short-term thing in a way if you're thinking of the World Cup. I think he'll do the job for you during the World Cup, there's no doubt about it," Parthiv said.
As far as Rishabh Pant is considered, Patel thinks he shall take his foot back towards domestic cricket first.
"Rishabh Pant definitely has it in him, there's no doubt about that. If I put myself into his shoes when I was 17-18, I didn't have a good series, and going back to domestic cricket for a couple of years helped me a lot. Every time I've met Rishabh, I've always told him that people are talking about you because you've talent in you.
If you had no talent and if you weren't talented, people wouldn't have been talking about you, so keep that in mind. Sometimes, you have to go back to domestic cricket and just get that form back," he explained.
Also, read: