JP Duminy out of Mzansi Super League (MSL) because of Injury:
South African star batting all-rounder JP Duminy will no longer be able to play in the 2019 edition of the Mzansi Super League (MSL) after picking up a hamstring injury. Duminy sustained the injury in the lead-up to Paarl Rocks' season opener.
JP Duminy retired earlier this year as the highest run-scorer for South Africa in T20Is. He has played 81 T20I for South Africa, scoring more than 1900 runs with an average of 38.68, while also scoring 11 half-centuries for his team. He also took 21 wickets with an average of 28.52 in T20Is for South Africa.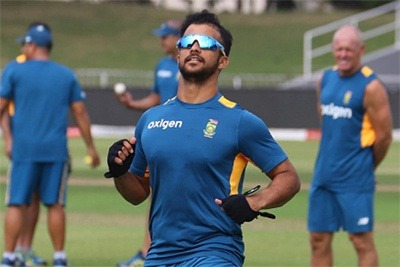 Duminy was diagnosed with a high-grade partial tear to his right hamstring according to the MRI scan. He also missed the previous season of the Mzansi Super League (MSL) last year due to hand injury.
Earlier this month, Paarl Rocks' Aiden Markram was also ruled out of this season of the Mzansi Super League (MSL) after getting his hand hurt in a self-inflicted injury on South Africa's tour of India. Kyle Verreynne will be replacing Aiden Markram but JP Duminy's replacement has not been decided yet. Rocks coach Adrial Birrell said that they will assess their options on Monday and then decide how to best replace him.
Faf du Plessis about JP Duminy's absence during the Mzansi Super League (MSL):
Paarl Rocks' captain Faf du Plessis talked about the issue, saying that JP Duminy's experience will be missed by the younger boys. He added that Duminy brings a lot of value in a lot of different areas for their team and that he has full confidence in his team that they will bounce back from this. He declared that they had strengthened their batting this year and they will use these setbacks as a motivation to move forward.
Paarl Rocks will play their first game of the season against Cape Town Blitz on Sunday.