Irfan Pathan announces his retirement:
India's star bowling all-rounder and World T20 winner, Irfan Pathan, has announced retirement from all forms of cricket on January 4.
His best moments have come against Pakistan, India's traditional rivals. Irfan was also awarded "Player of the Match" for his match-winning performance in the historic 2007 World T20 Final against Pakistan, claiming 3 wickets for only 16 runs in his 4 overs. Irfan took a hat-trick against Pakistan at Karachi in 2006 to become the second bowler to claim a Test Hat-trick for India, after Harbhajan Singh. He also scored his career's only Test hundred against Pakistan in 2007.
He also played a lead role and was awarded the "Player of the Match" in India's historic win over Australia in Perth Test 2008. He scored 28 runs for 44 balls in first innings and was sent to bat at no. 3 in the second innings where he scored 46 runs from 64 deliveries. He claimed a total of 5 wickets in that Test.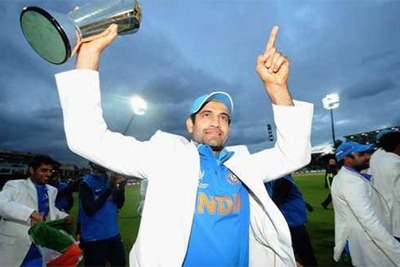 Irfan Pathan's career in international Cricket:
Irfan made his first international appearance in a Test match against Australia at Adelaide in December 2003. He played 29 Test matches throughout his 17-year career, scoring more than 1100 runs and claiming 100 wickets at an average of 32.26. His last Test was against South Africa at Ahmedabad in April 2008, where India suffered defeat by an innings and 60 runs.
He took part in 120 ODIs, scoring more than 1500 runs and claiming 173 wickets at an average of 29.72. He made his ODI debut against Australia in 2004 and played his last ODI against Sri Lanka in August 2012. He also played 24 T20Is, securing 28 wickets at an average of 22.07.
Although he stopped playing international cricket a long time ago, he had been part of the Indian Premier League (IPL) till 2017.