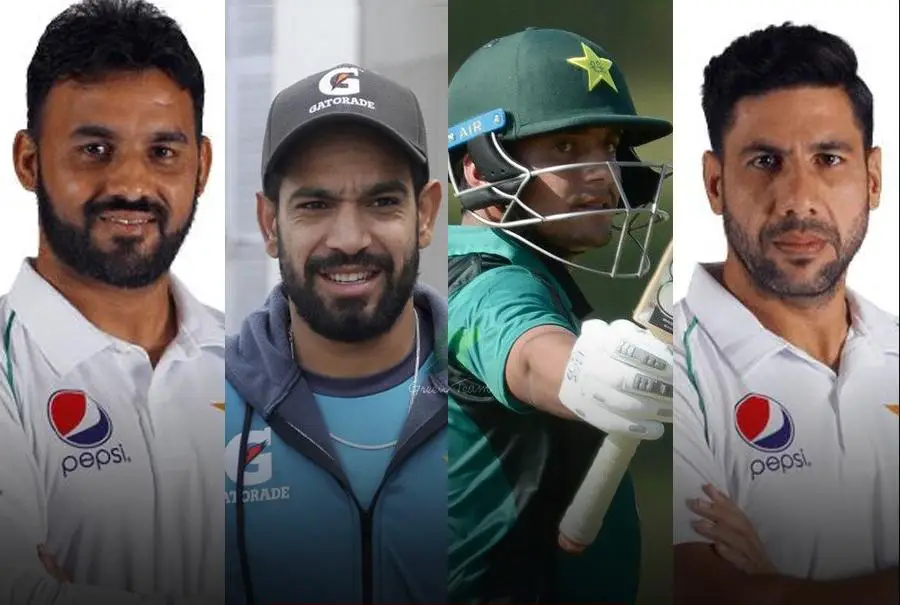 Earlier, PCB took the first medical test of the players on 22nd July ahead of the England tour. When the results arrived, the three cricketers, Shadab Khan, Haris Rauf, and Haider Ali were evaluated positively for the disease.
After that, seven more cricketers were tested positive for the deadly disease and are required to isolate themselves.
The list of cricketers who have been tested positively for the virus as the consequences of the first test:
Shadab Khan,
Haris Rauf,
Haider Ali,
Fakhar Zaman,
Imran Khan,
Kashif Bhatti,
Mohammad Hafeez,
Mohammad Hasnain,
Mohammad Rizwan,
Wahab Riaz.
Haider Ali, Kashif Bhatti, Haris Rauf, and Imran Khan are still COVID-19 positive
However, as a consequence of the results of the second test of COVID-19, Haider Ali, Haris Rauf, Imran Khan, and Kashif Bhatti have been tested positive once again. Meanwhile, the rest of the players, Mohammad Rizwan, Mohammad Hafeez, Shadab Khan, Wahab Riaz, Mohammad Hasnain, and Fakhar Zaman are now counted among the negatives.
However, ECB announced that the players who tested positive earlier this week won't be traveling to England. It doesn't imply the idea if those players can be allowed who will be tested negative ahead of the other two tests. On the other hand, PCB is now ready to travel with 20-men squad for the Pakistan tour of England. The two sides will be featuring in three tests and three T20Is and the first match is to be played by 30th July.
The players will be isolating themselves for fourteen days before beginning the cricketing activities. Moreover, PCB has banned the usage of social media for the players to avoid honey traps by the other genders.
Also, see: