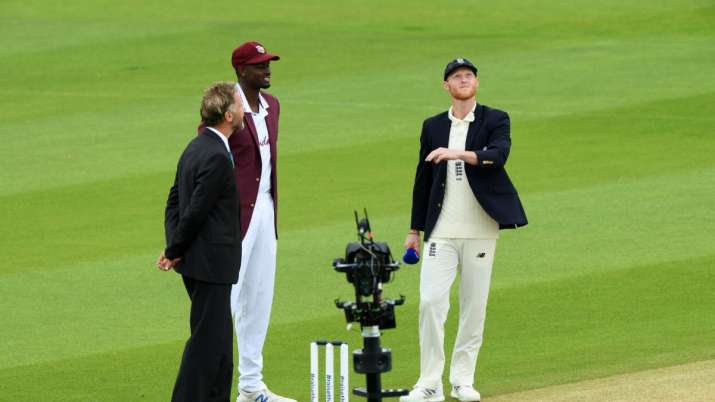 The world has been deprived of cricket for so long in the midst of the deadly Chinese virus, Coronavirus. Halted cricketing activities were to be resumed by 8th July on an international level but Day 1 of Test 1 between England and West Indies seems impossible as the cloud burst at England has delayed the toss earlier.
In order to avoid the spread of the Coronavirus, the boards have mutually agreed to commence the series behind closed doors with no spectators. The crowd and their noises are known to enhance the confidence in players but being crowd less will be affecting players' attachment to the game negatively as it can be a bit similar to that in nets.
Finding an alternate, for the Eng vs WI series, the boards have decided to introduce artificial crowd noises in the stadiums to keep the players focused on the game.
Eng vs WI: Artificial crowd noise to lift the players towards motivation
However, the two sides are ready to get featured for the three-match test series. Moreover, the Pakistan team is also quarantined at Worcestershire and will be playing three-match T20 series and a three-match Test series against England. The first test is to be played on the 5th of August.
According to the sources, a sizeable amount of spectators might be allowed to witness PakvsEng matches. The sources said that the tour might be continued allowing less than 30,000 people as the capacity of the venues is more than 30,000.
Also, see: