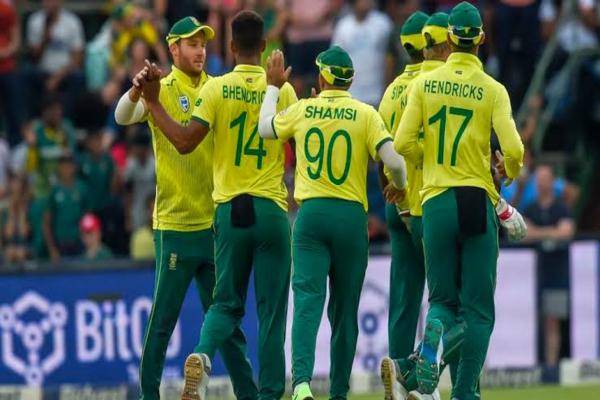 Cricket South Africa (CSA) has chosen not to proceed with the Pakistan tour in March. The two sheets, CSA and PCB, were thinking of playing three T20Is in Pakistan in ahead of the Indian Premier League (IPL).
However, South Africa have now pulled back their enthusiasm from the visit which previously confronted calculated difficulties. Another window will be investigated for the visit to be rescheduled.
Prior when the visit was set to proceed, the PCB was confronting a couple of strategic difficulties. South Africa's India visit where they are booked to play three One-Day Internationals will be ended up on March 18 even as the fifth PSL season finishes on March 22. The PCB had proposed to make them remain in Dubai and afterward fly them legitimately to Rawalpindi for the three T20Is after the finish of the PSL.
South Africa have canceled their tour to Pakistan citing their players' workload

The proposed tour will be rescheduled after both boards find a new window later this yearhttps://t.co/ViIVKoD2bb pic.twitter.com/IPx7e7qdRK

— ESPNcricinfo (@ESPNcricinfo) February 14, 2020
With the IPL expected to start in the most recent seven day stretch of March, it would've gotten extreme for the players to play three matches inside such a limited ability to focus.
Consequently, the CSA has chosen not to visit Pakistan until further notice and give a breather to its players before the IPL starts as indicated by ESPNCricinfo.
Also, see: