Ben Stokes about 'The Sun':
Ben Stokes has talked about 'The Sun' newspaper for their immoral decision to publish a front-page article about a family tragedy that took place in New Zealand before Ben Stokes was born.
In his statement on Twitter, Stoke said about the story that it concerns events in the private lives of his family, going back more than 31 years and contains serious inaccuracies.
Ben Stokes said that the decision to publish these details has grave lifelong consequences for Ben Stokes' mother in particular. Ben Stokes regarded the use of his name as an excuse to shatter the privacy and private lives of his parents, in particular, is very disgusting.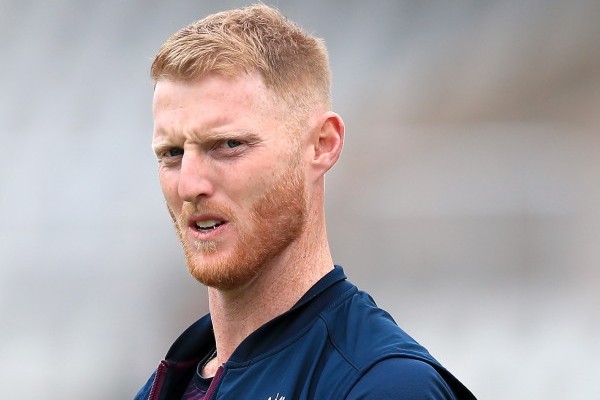 Ben Stokes said that it is hard to find words for him that properly describe such low behavior, disguised as journalism. Ben Stokes further said that he cannot conceive of anything more immoral, heartless or insulting to the feeling and circumstances of his family.
Ben Stokes is a star player of the England cricket team who played a major role in winning the World Cup 2019 against New Zealand at Lords in July for England. Ben Stokes also played a very huge role in the recent Ashes series where his unbeaten 135 in the third Ashes which can also be counted as one of the best innings ever played brought England to a historical 1 wicket win against Australia which later helped them square the series.
Ben Stokes said that he is aware that his public profile brings with its consequences for him that he accepts entirely but he will now allow his own public profile to be used as an excuse to invade the rights of his parents, his wife, and his children or other family members as they have a private life of their own.
Ben Stokes further said that his family has worked hard to deal with the private trauma associated with these events and has taken great care to keep private what were deeply personal events for more than three decades.
Ben Stokes on twitter:
Ben Stoke tweeted his statement on twitter which has been retweeted more than 35000 times including England's Test captain Joe Root who said to his followers to please take their time to read it and respect it. The Manchester United striker, Marcus Rashford also said that Ben Stokes and Ben Stokes' family deserves better.
September 17, 2019
Tom Harrison about Ben Stokes:
The Chief executive of England cricket board, Tom Harrison on behalf of English cricket also talked about this issue saying that they are disgusted at the actions taken in revealing the tragic events from Ben Stokes' past and that they are saddened that an intrusion of this magnitude was deemed necessary in order to sell newspapers or secure some clicks.
Tom Harrison further said that Ben Stokes' performance this summer has earned him a place in England cricket's history. Tom Harrison said that they are sure the whole sport, and the country, stand behind Ben Stokes in his support.
The Sun said in a statement that they had sympathy for Ben Stokes and his mother but The Sun also said that they received the co-operation of a family member in compiling the story.
Ben Stokes said that the article contains serious inaccuracies and that they need to take a serious look at how we allow our press to behave. Ben Stokes also told everyone in his statement that despite the fact that this has now been made public, he requests all concerned to respect his family's privacy and right to home life.