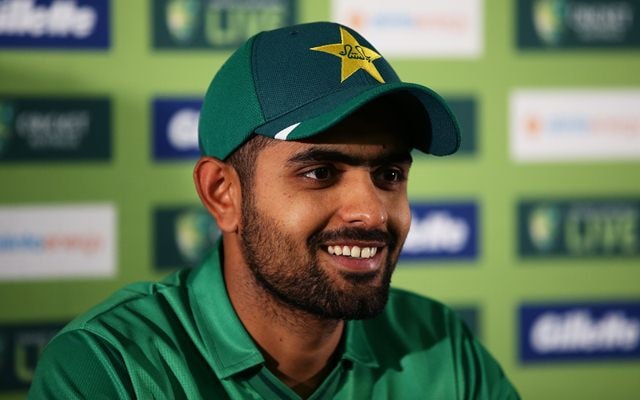 Pakistan's limited-overs skipper, Babar Azam, is determined to keep up Pakistan's no 1 ranking in T20Is. Pakistan is currently on no. 1 spot with 270 points but Australia has almost caught up to Pakistan with 269 points at the no. 2 position. Even a single defeat in Pakistan's upcoming 3-match T20I series against Bangladesh will cause them to lose their no. 1 spot to Australia in the T20I rankings.
Babar Azam speaks at the pre-series press conference:
Babar Azam understands that it's a do-or-die situation for Pakistan after going without a win in their previous 8 out of 9 matches.
Babar said: "We are focused on continuing our world No. 1 ranking and that can happen only if we ultimately win the series. When you think that you have to retain your position and it comes to a do-or-die match then we have to plan accordingly. Our aim is to win the series.
"No team can be taken lightly nowadays, but we are positive and will try to play good cricket. Overall we have made very good preparations – we played four (practice) matches and the team has gelled and we hope we will give you good results."
Babar said that their strength going into this series against Bangladesh is their batting, which goes down to the no. 9 in the presence of Imad Wasim and Shadab Khan.
"Batting is our strength and the depth goes until No. 9, with Imad and Shadab capable of giving us power hitting later in the innings," said Babar Azam during the press conference. "But our bowling is equally good, with Shaheen making a comeback, and Haris, whom we have seen doing great in the Big Bash League. There's no such pressure from what happened in the past. We can't do anything about it. But yes, we won't repeat the mistakes, and we will play according to our strengths."
Pakistan will face Bangladesh in 3 T20Is on January 24, 25, and 27.