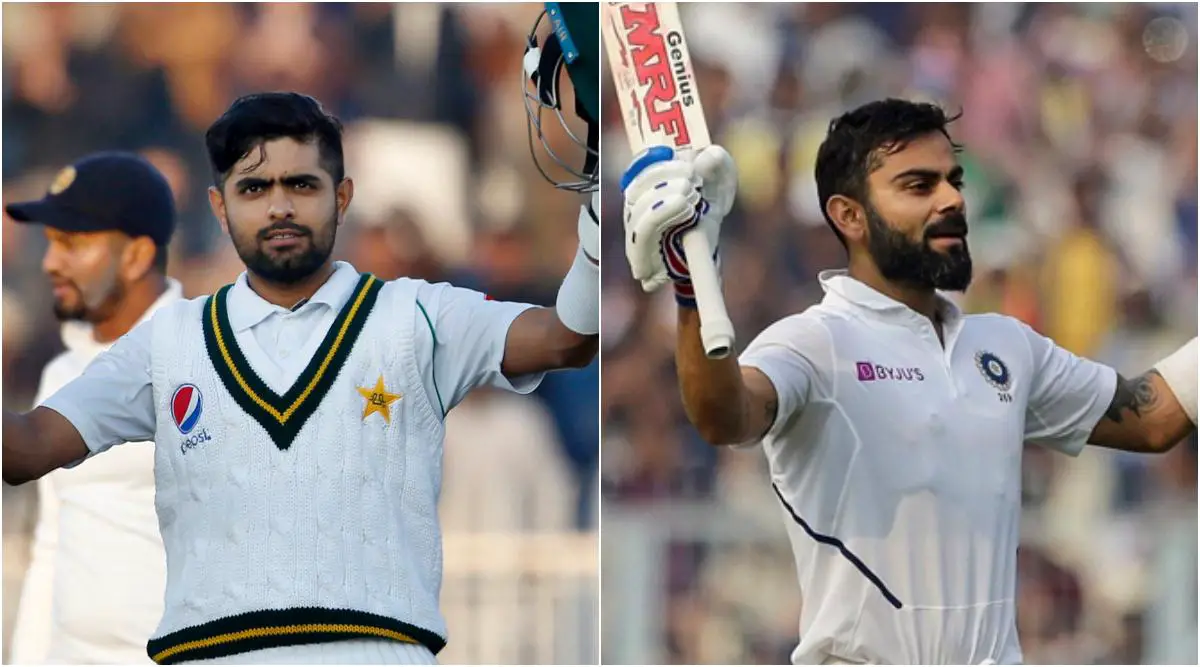 Fans have always loved to do comparisons between two legendary batsmen of the present era, Virat Kohli and Babar Azam. Babar Azam, the backbone of Pakistan Cricket Team knows how to play cover drives like a pro. Being a classical batsman with fewer boundaries and more classic shots, he is the number one T20 batsman in ICC T20 batsmen rankings. Virat Kohli, who has a grip on the cover and straight drives and is capable of changing match strategy from loss to win, is India's best player at the moment.
Both the players own their respective potential and are exceptional in their place. Fans often make comparisons among Virat and Babar which might often create a sense of hatred.
Ramiz Raja, the well-known commentator, recently said that Babar Azam is the classy player and he is capable of beating Virat Kohli in class. Virat, being on the 10th spot of ICC T20 rankings, has smashed 2794 runs in 81 matches with an average of 50.2. However, Babar has clinched 1471 runs signing in only 38 matches with an average of 50.72.
"For Babar Azam, [the] sky is the limit. Until and unless he gets the environment that is encouraging and engaging, he won't be able to live up to his potential. He has the potential to even beat Virat Kohli but he needs to free up [his mind] and not think about losing. As soon as he does that and thinks about scoring runs and winning, he will remain a great player for a very long time," Ramiz Raja was quoted as saying by Cricket Pakistan.
However, it is to be noted that Babar Azam is the only player to occur in TOP 10 rankings of all formats of ICC.
Also, see: