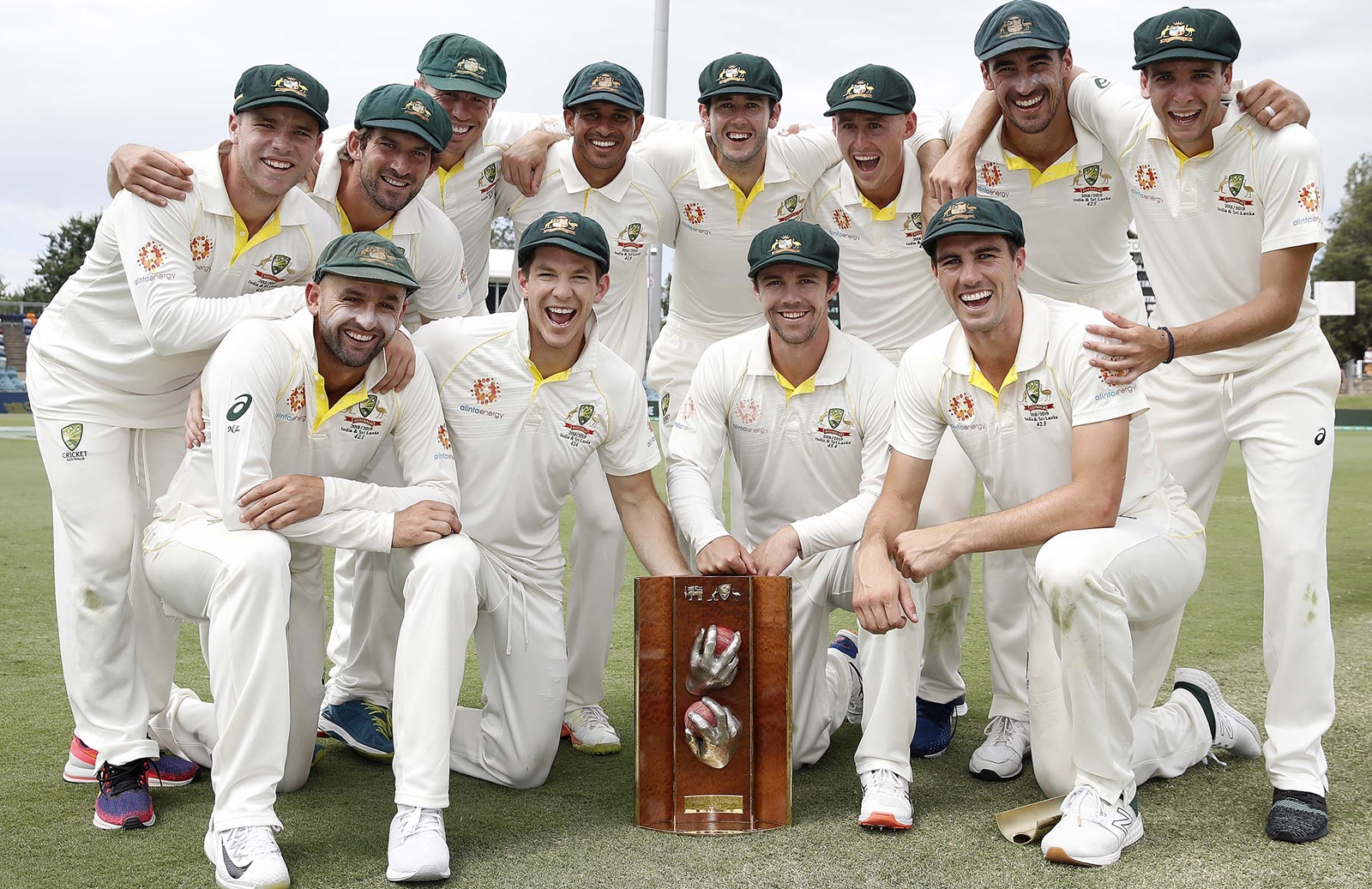 In the latest ICC Test rankings denounced by the International Cricket Council, Australia have become the table topper surpassing India with 116 rating points. Surprisingly, Kangaroos are now occupying the topmost spot in the T20Is format as well. A single team possessing the first rank in two out of three formats has caught the attention of everyone towards them.
India, who earlier was the number one Test team, has been dropped to the third spot which has astonished the Indian Cricket fans and authorities as, after the time era of 2016-17, India lost one out of thirteen red-ball matches played.
Having an adverse effect on the ranking after losing a single game and winning twelve, has made Gautam Gambhir, the former Indian batsman, gone mad and queried reason over Australia gaining the first spot. He has queried the reasons behind granting Tim Paine's side the spot they don't deserve according to Gambhir as in the subcontinent, Australia lost all four matches. For the reason, the former Indian batsman has called Australia "pathetic" away from home and has lashed out at ICC for a similar reason.
Australia have been pathetic away from home: Gautam Gambhir
"India has yielded the top spot for the first time since October 2016. This is large because India had won 12 Tests and lost just one Test in 2016-17, the records of which were removed in the latest update," an ICC statement said.
"No, I am not surprised (India slipping to No. 3). I don't believe in points and ranking system. Probably the worst was there in the World Test Championship… that you win the same points when you win a Test match away from home. That's ridiculous," Gambhir said during the Cricket Connected show on Star Sports.
"Yes, absolutely. 100 percent. If you have to see from the overall impact point of view, India has lost a series away from home but won against Australia. Hands down, they have been the most competitive side. They won a Test in South Africa, won a Test match in England… not many countries have done that," Gambhir noted.
"For me, India should be there (No. 1) because of Australia… I have serious doubts On what front have you given Australia the No. 1 ranking? They have been absolutely pathetic away from home, especially in the sub-continent," Gautam Gambhir concluded.
Also, see: