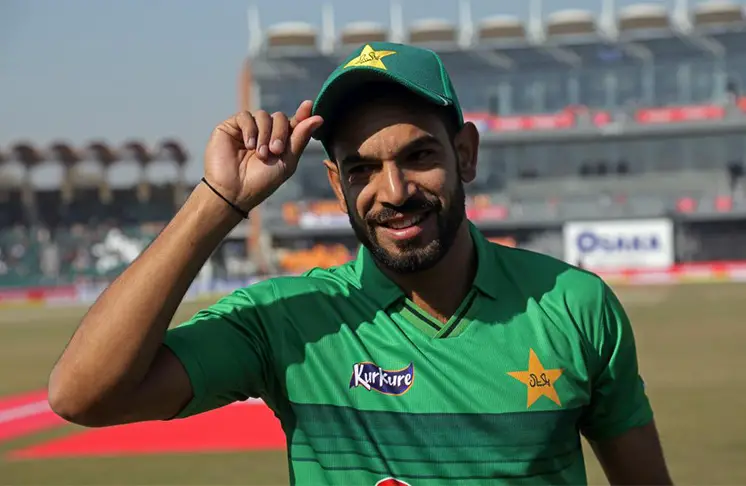 Pakistan's young bowling sensation, Haris Rauf has aimed for playing in all three formats representing his beloved country as excluded by his recent statements. The pacer said as he started playing cricket from the T20 format and has been named in the ODI squad against Zimbabwe, he will put his keen efforts to be in the red-ball match as well.
He added that the ODI will not be new for him as he has played a 50-over game in the club levels. Also, in the practice matches, Rauf thinks featuring in the matches has made him capable to play at the international level.
You might see Haris Rauf playing in all three formats
"I started playing in the T20 format and now I've been named in ODI squad too. My goal is to showcase my skills and efforts in order to play the national team in all three formats," Haris said.
"50-over game is not new for me as I have been playing it at club level. I have an idea on how to bowl in 50-over games and I also learned a lot in the first practice match," he added.
Defining how it felt like coming with a new ball, he said it was a new experience for him but the coach Waqar Younis motivated him during the England series. Also in the recently held National T20 Cup, he said he had learned a lot to be in the international ODI squad as of now.
"It was a new experience for me to bowl with a new ball but I was motivated by bowling coach Waqar during the England series. He explained to me how to control it and in the recently concluded National T20 Cup, I tried to utilize all the learnings and bowl with a new ball," he maintained.
Praising the other youngsters, he named Shaheen, Naseem, Hasnain, Musa saying that if their presence is a competition, it might be a good sign for country cricket.
"Shaheen Afridi's form is in front of everyone, so is Hasnain, Naseem Shah, and Musa. If there is competition in their presence then it is a good sign for Pakistan," he added.
Also, see: