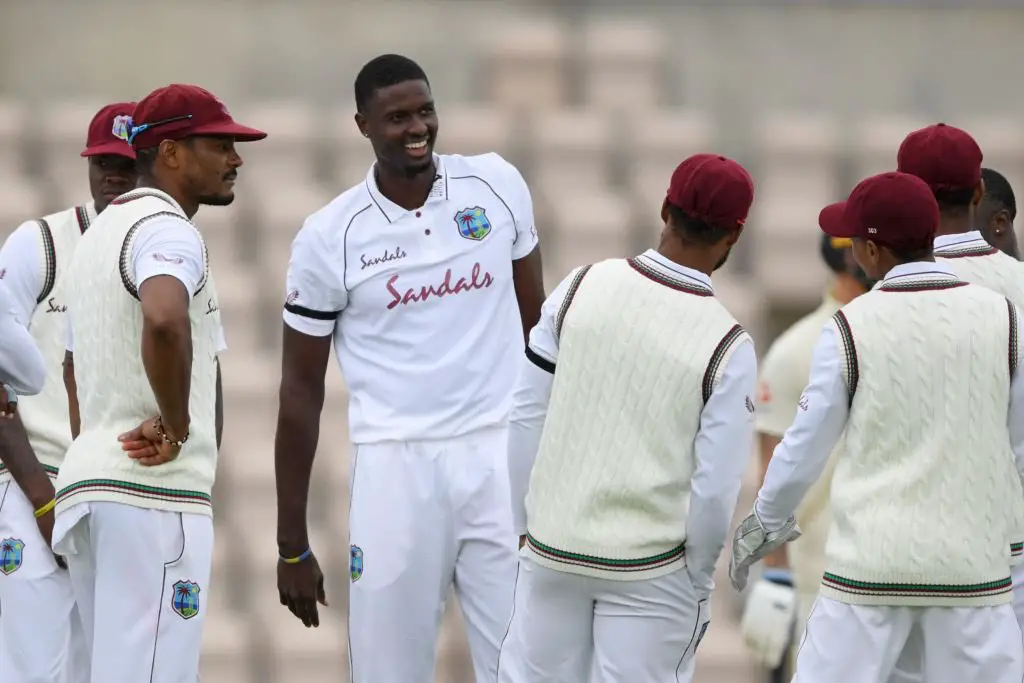 The West Indies players are to receive a massive bonus award if they beat home-sided England.
Notably, the side has trashed England in the first test match that happened at Ros Bowl, Southampton. The crucial lead of 1-0 has given West Indies an opportunity of the advantage as the sides will be featuring two more tests.
The fate will be decided in the second test match to be played on 16th July if West Indies continues the winning streak. Or else, the third match would clearly define if the visitors are to get a bonus of 1875 pounds as revealed by the reports.
The Caribbean players will be getting a maximum bonus of 1,875 pounds each on winning the series as per reports in Daily Mail. Going by the Cricket West Indies (CWI) contracts, the Caribbean players don't receive win bonuses. If they win the upcoming Manchester Test, then a total of 23,800 pounds would be split among the entire squad.
West Indies players to get massive rewards if they trash England in the test series
Meanwhile, if England marks a comeback against their visitors, they will get seventeen times more exceptional award then West Indies.
The side was led by Ben Stokes as Root has missed the first test ahead of the delivery of his first child. However, Stokes does not appreciate being a captain and opens that he is not one of those who associate being the next skipper. He, however, was eager for the new role in Joe Root's absence and lost the first match. He speaks that being a captain is not his real goal, winning is. It is to be noted that Broad was left out of squad from the first test.
Also, see: