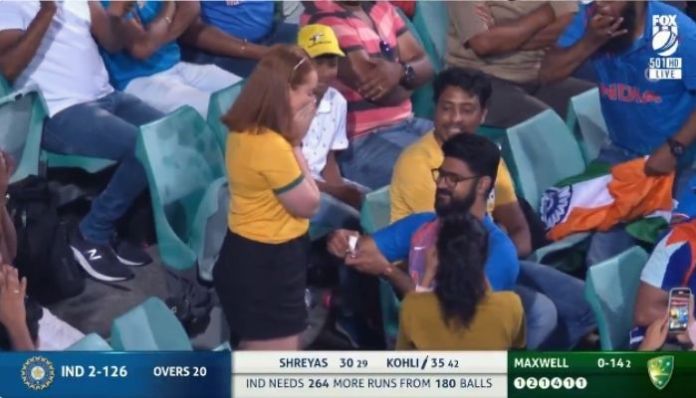 In the ongoing Australia vs India series, the Indian fan was spotted proposing to an Australian girl during the second ODI that took place on Sunday at SCG ground.
The video got viral in no time and is on all social media as of now. Indians, who were struggling during the match, won the hearts and impressed everyone off-field. As India was batting with the Australia Cricket Team fielding on the ground, the proposal came out with joyful chants in the stadium.
Watch hilarious memes: Indian fan proposes Australian girl during Ind vs Aus match
Glenn Maxwell was also spotted clapping for the newly knotted couple. The guy wearing a blue jersey sat on his knees gifting the ring to his wife to be, the girl accepted at the moment.
However, India lost the match chasing 339 against the host team. This chase also turned out into some hilarious meme content as India could not chase 338 against Pakistan back in the final of the Champions Trophy 2017.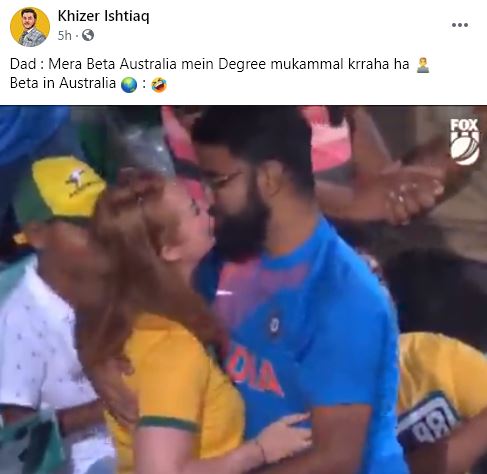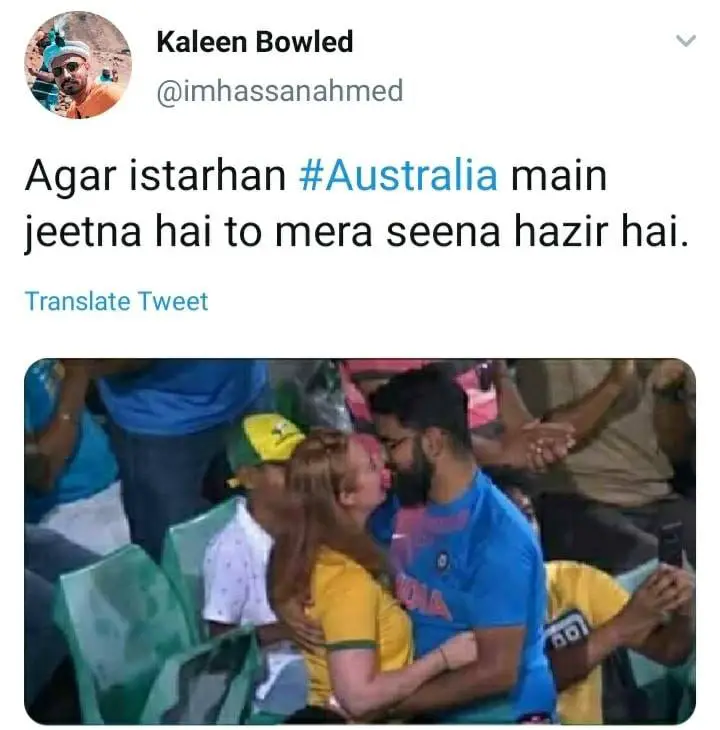 We won hearts ????????????????????#Captaincy #RohithSharma #AUSvIND pic.twitter.com/LEzKZALggE

— Mahesh Bharath (@MaheshBharath9) November 29, 2020
Indian Boys ????#AUSvIND pic.twitter.com/zBF4GIO1UE

— RVCJ Media (@RVCJ_FB) November 29, 2020
Man of the match #AUSvIND pic.twitter.com/k3a9kXgMwQ

— Lavi Rana (@LaviRana01) November 29, 2020
The Only Achievement an Indian Got in Ongoing #AUSvIND Series ???????? pic.twitter.com/JgSZWzNbiL

— azaam✨ (@_azaam__) November 29, 2020