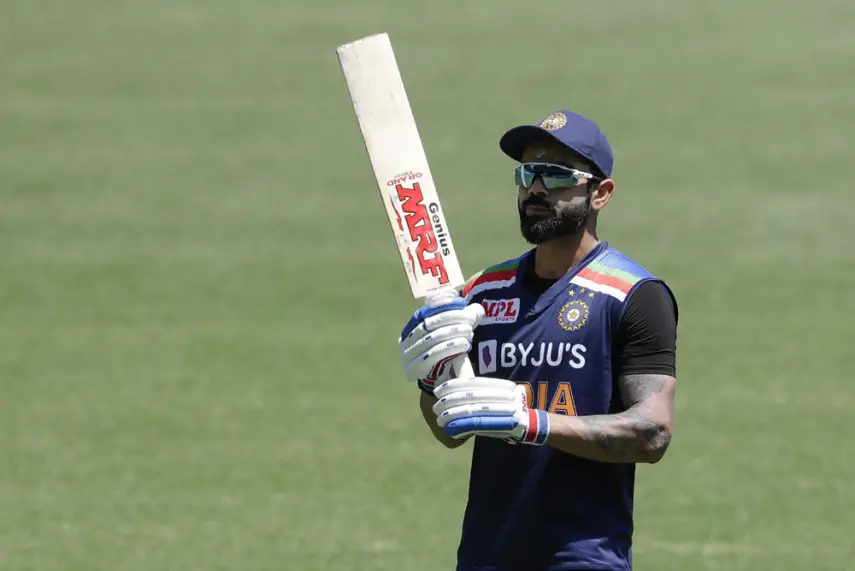 India's full-time skipper, Virat Kohli has become the fastest to score 12000 ODI runs in cricketing history. Achieving the milestone on Wednesday, he has broken the record of former Indian cricketer, Sachin Tendulkar.
Playing the third ODI at Manuka Oval in Canberra, the 32-year-old reached the feat against Australia. While reaching the cracking feat, his team has failed for an ODI series win as Australia won the first two matches of a three-match ODI series. However, with the final ODI going on, the game equally looks favoring both teams.
The shocking truth about the superior milestone is that Kohli only has taken 242 innings to score 12,000 ODI runs whereas, Tendulkar took 300 innings to grab the milestone; 58 more than Kohli.
Virat Kohli becomes the fastest to score 12000 ODI runs
The top-order batsman is now the sixth to join the list of elite cricketers who have crossed a margin of 12,000 ODI runs. The list includes the names of Ricky Ponting, Sachin Tendulkar, Sanath Jayasuriya Mahela Jayawardene, and, Kumar Sangakkara.
Currently, he is the number one ODI batsman with 871 points and is being followed by his mate Rohit Sharma who secures the second position with 855 points.
Notably, the Indian skipper scored 63 off 78 contributing to a target of 303 runs with the batting of Hardik Pandya and Ravindra Jadeja. In the second ODI, Virat was exceptional scoring 89 off 87 runs but failed in the first ODI having 21 off 21 letting all criticism turned to him after the failure in IPL's captaincy.
Also, see: