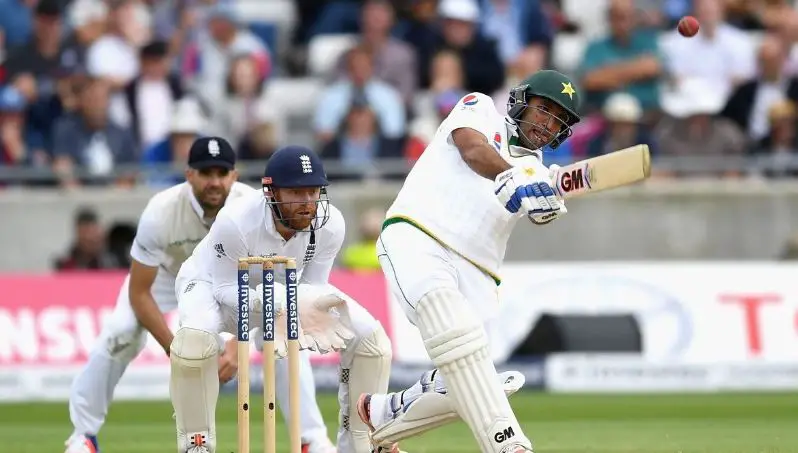 The former Pakistani opener, Sami Aslam has recently opted to leave Pakistan for not receiving a chance despite his expertise in Pakistani Cricket. Clinching a golden opportunity from the USA cricket to play club cricket on a deal of three-year is his new mission as he finds his cricket polishing and supported there.
Sami has recently updated the media that he has grounded in San Francisco, California for a new beginning of his professional career. Updating the reason to Pakistani media, the opener unveiled that he had to quit his beloved nation as the Pakistan Cricket Board (PCB) never addressed him a deserving chance.
He has been disheartened for not being picked and portrayed Pakistan in 13 tests scoring 758 runs at an average of 31.58.
He strained that he will be associated with the USA's club cricket until he gets an indication there to represent USA international cricket.
"I am under a proper contract here till I get eligible to play international cricket for them after three years. Their national coaches will be monitoring my progress and fitness throughout. The level of cricket has been brilliant here and the facilities are great too," he added.
Sami Aslam reveals the reason for joining USA cricket
The cricketer revealed his past hopes for getting selected for the Pakistan tour of England 2020 on behalf of his fitness level. But ending up with another disappointment dragged him to go with the decision. Notably, he last represented Pakistan in 2017.
"I was in contact with them (USA Cricket) since March but still there was no thought of moving there as I was hopeful of getting selected for the England tour," Sami said.
As of now, the PCB management has exhibited the finalized squads for the Pakistan tour of New Zealand but still not getting an opportunity bragged him to another massive disheartening.
"Again I was not picked for the New Zealand tour, I was totally dispirited because everything (fitness and form) was on point," he added.
"Speculation of moving to the USA has been in the news and social media for the past 3-4 months but still I haven't been approached by the PCB in this regard," he maintained.
Also, see: