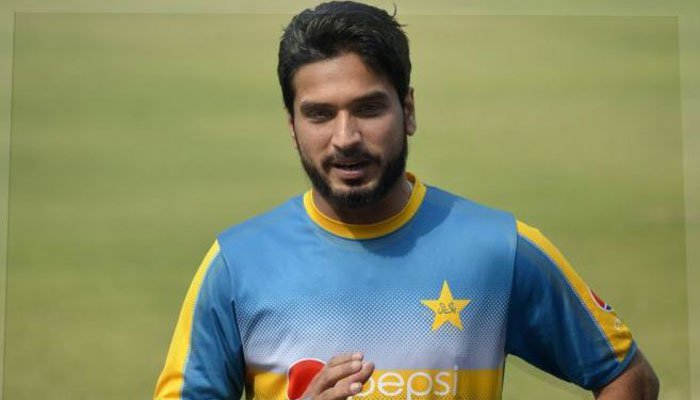 Rumman Raees has been eliminated from the domestic squads for the 2020-2021 season revealed recently, amidst his back injury. Rumman sustained this injury during the fifth season of the Pakistan Super League (PSL) and then never got fully recovered since.
The player was picked for Sindh for the upcoming domestic season. Posted below is the complete squad for Sindh for the domestic 2020-2021 season:
For the National T20 Cup, Rumman was chosen for the first XI. According to the reports, he has been in a link with the Pakistan Cricket Board (PCB) and its associations and soon will be taking an important decision regarding his career.
Sindh
First XI – Sarfaraz Ahmed (captain, wicketkeeper), Saud Shakeel (vice-captain), Ahsan Ali, Anwar Ali, Asad Shafiq, Azam Khan, Danish Aziz, Hassan Khan, Khurram Manzoor, Mir Hamza, Mohammad Asghar, Mohammad Hasnain, Mohammad Taha, Rumman Raees, Sharjeel Khan and Sohail Khan.
Player Support Personnel – Rashid Khan (manager), Basit Ali (head coach), Iqbal Imam (assistant coach), Imran Khalil (trainer), Imtiaz Khan (physio) and Mohammad Asim Hussain (analyst).
Second XI – Fawad Alam (captain), Hasan Mohsin (vice-captain), Abrar Ahmed, Aamer Ali, Ammad Alam, Asad Raza, Ghulam Mudassar, Ibtisam Sheikh, Jahid Ali, Mohammad Suleman, Mohammad Umar, Rameez Aziz, Saad Ali, Saifullah Bangash, Shahnawaz and Omair Bin Yousuf.
Player Support Personnel – Ghulam Ali (coach-cum-manager), Zafar Iqbal (assistant coach), Javed Sheikh (trainer), Nisar Khan (physio) and Shanullah (analyst).
Rumman Raees ruled out of the domestic squad 2020-2021 amidst his back injury
Also, see: