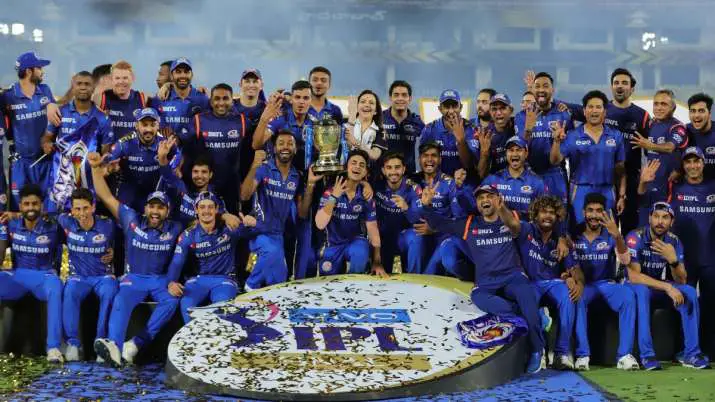 Read to know the major weaknesses of Mumbai Indians
Sunil Gavaskar, an ex-Indian cricketer, believes that lacking in the middle-over for the batsman and the shortage of professional spinners can be two weaknesses of Sharma's franchise.
"Yes, you can say that because they do not have experienced spinners that other sides have," Sunil Gavaskar told Sports Tak.
"The other thing that can be a weakness is middle order. They will have to think who will bat at No.4 and No.5 position. If Quinton de Kock plays, then he will open with either Rohit Sharma or Suryakumar Yadav. Ishan Kishan might come in at No.4, he can also open the innings. Kieron Pollard can come in at No.5. Maybe Hardik Pandya can be promoted to No.4. But if that doesn't happen then who will play at No.4?" added the prolific veteran batsman.
Here is the complete squad of Sharma'sside:
Match day
Match number
Day
Date
IST
UAE
Venue
Home
Away
1
1
Saturday
19th Sep 2020
7:30 PM
6:00 PM
Abu Dhabi
Mumbai Indians
Chennai Super Kings
5
5
Wednesday
23th Sep 2020
7:30 PM
6:00 PM
Abu Dhabi
Kolkata Knight Riders
Mumbai Indians
10
10
Monday
28th Sep 2020
7:30 PM
6:00 PM
Dubai
Royal Challengers Bangalore
Mumbai Indians
13
13
Thursday
1st Oct 2020
7:30 PM
6:00 PM
Abu Dhabi
Kings XI Punjab
Mumbai Indians
16
17
Sunday
4th Oct 2020
3:30 PM
2:00 PM
Sharjah
Mumbai Indians
Sun Risers Hyderabad
18
20
Tuesday
6th Oct 2020
7:30 PM
6:00 PM
Abu Dhabi
Mumbai Indians
Rajasthan Royals
23
27
Sunday
11th Oct 2020
7:30 PM
6:00 PM
Abu Dhabi
Mumbai Indians
Delhi Capitals
28
32
Friday
16th Oct 2020
7:30 PM
6:00 PM
Abu Dhabi
Mumbai Indians
Kolkata Knight Riders
30
36
Sunday
18th October 2020
7:30 PM
6:00 PM
Dubai
Mumbai Indians
Kings XI Punjab
35
41
Friday
23rd Oct 2020
7:30 PM
6:00 PM
Sharjah
Chennai Super Kings
Mumbai Indians
37
45
Sunday
25th Oct 2020
7:30 PM
6:00 PM
Abu Dhabi
Rajasthan Royals
Mumbai Indians
40
48
Wednesday
28th Oct 2020
7:30 PM
6:00 PM
Abu Dhabi
Mumbai Indians
Royal Challengers Bangalore
43
51
Saturday
31st Oct 2020
3:30 PM
2:00 PM
Dubai
Delhi Capitals
Mumbai Indians
46
56
Tuesday
3rd Nov 2020
7:30 PM
6:00 PM
Sharjah
Sun Risers Hyderabad vs Mumbai Indians
Also, see: