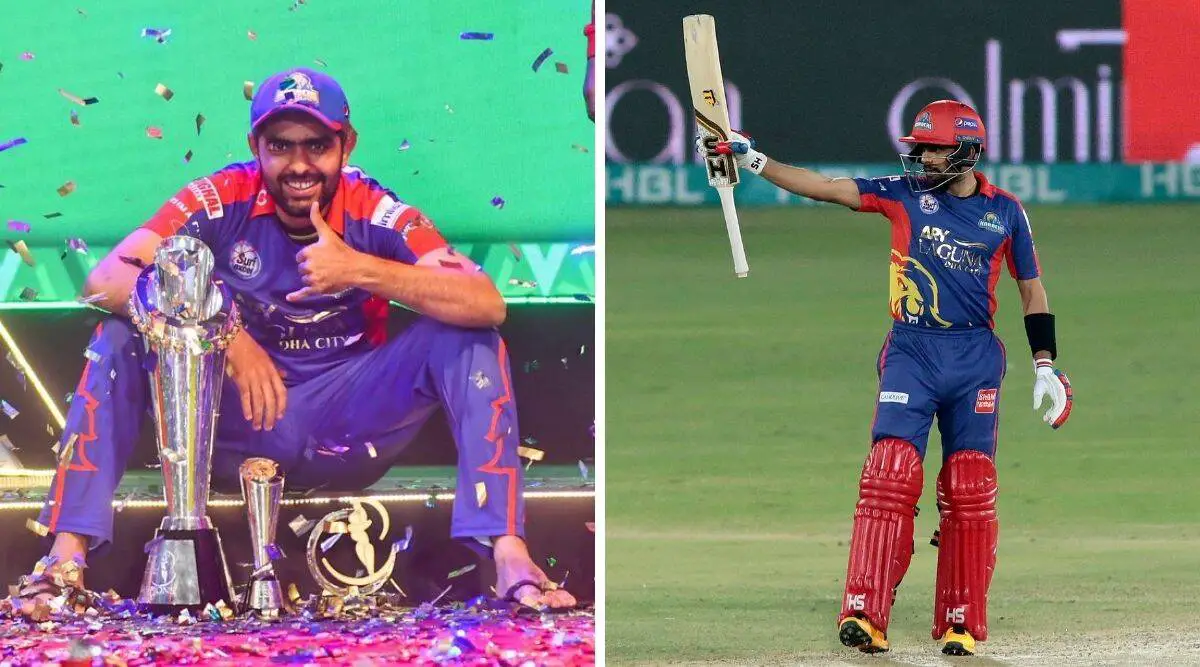 King Babar Azam once again stole the show as he brought about the first victory for the Karachi Kings in the final of the Pakistan Super League (PSL). CricTribune have collected some stats of the magnificent cover-driver from the T20 league.
Since the time Babar has played for the Kings:
27% of Karachi Kings Runs in HBL PSL have been lonely scored by Babar Azam.
5 out of 10 Fifties by Karachi Kings in HBL PSL have been scored by Babar Azam.
55 Fours have been smashed by Babar Azam whereas the rest of the KK squad smashed 96 Fours as a whole.
No other player from the KK squad has even played half of the balls played by Babar Azam. He was simply the lone batting warrior for KK in HBL PSL 2020.
Babar Azam is the only player with an SR of 135+ with an average of 50+ in 2020.
Babar Azam is the leading runs scorer in T20 cricket in the year 2020.
PSL: Things you might have not heard about King Babar Azam
Are you amazed by the non-general stats? Babar has absolutely been a match-winning factor in the last game of the 2020 edition as well. His 63 (49) against Lahore Qalandars will always be in Karachitees' hearts as he drove the Imad-led team to clinch the maiden trophy.
However, the encounters have been winded up and there is no more Pakistan Super League for months from now on. LQ vs KK was the biggest encounter in the history of the PSL as two teams combated each other in the final reaching the terminatory stage for the first time.
Also, See: