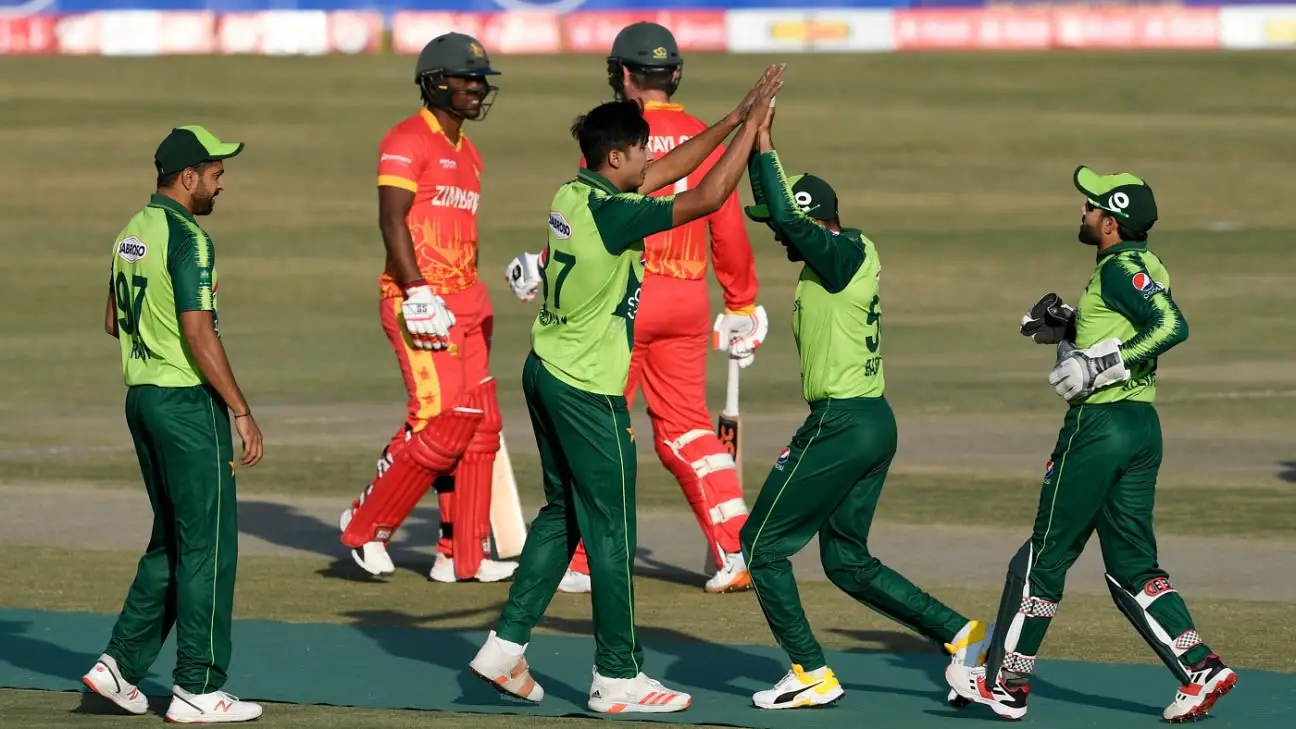 Pakistan vs Zimbabwe limited-over series has come to an end as the hosts have marked a full stop to a three-match T20I series with a magnificent win. The Men in Green have whitewashed the guest team as the third T20I was much easy and has been successfully chased.
The last game ended a few minutes back has been the magnificent one for Pakistan as they have spared eight wickets. Despite losing Fakhar Azam earlier, the young batting sensation, Haider Ali handled the match with Khudhsil Shan along Abdullah Shafiq playing his decent part.
The Haider-Khudshil duo has been found deadliest after today's match as the youngsters took the team to the victory for clean sweeping the opponents.
Pakistan whitewash Zimbabwe in a three-match T20I series
The hosts also have won the three-match ODI series by 2-1 as the third match ended in Zimbabwe's favor. Notably, Babar Azam has notched his first T20I win as a skipper. He was recently appointed as the ODI skipper and won his first task.
However, Pakistan's next task is to assign their respective duties for their respective PSL franchises. Later, the New Zealand tour is scheduled and the team's post voyage will decide the winners there under Babar's captaincy.
Notably, Babar is also to be the test skipper for the New Zealand series.
Pakistan whitewash Zimbabwe in a three-match T20I series
Also, read: