West Indies star batsman Chris Gayle believes that Pakistan is currently one of the safest places in the world. Gayle is currently playing for Chattogram Challengers in the Bangladesh Premier League (BPL). When he was asked by the reporters if Pakistan is a safe place for cricket or not, he replied that it is completely safe.
Chris Gayle speaks about Pakistan:
Chris Gayle said while talking to the reporters in Bangladesh: "Pakistan is one of the safest places right now in the world. They say you will get presidential security so you are in good hands."
Chris Gayle "Pakistan is one of the safest places right now in the world" #Cricket pic.twitter.com/CNZaBNCSuu

— Saj Sadiq (@Saj_PakPassion) January 9, 2020
Chris Gayle was part of Lahore Qalandars in the first edition of the Pakistan Super League (PSL) and represented Karachi Kings in the second edition of the tournament. However, due to his below-average performance in the tournament, He wasn't picked for the upcoming edition of PSL 2020.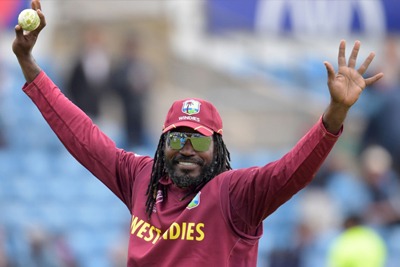 Chris Gayle about his retirement:
Gayle said he currently has no plans for retirement. He said: "A lot of people still want to see Chris Gayle out there in the middle. I still have that love for the game and that passion for the game as well. And I would love to carry on as long as possible.
"Even in franchise cricket, I am still playing a few games here and there around the globe because I still feel I have a lot to offer. The body is feeling good. And I am sure I am getting younger as days go on."
The 40-year-old batsman joked about retiring at 45 years of age: "Forty-five is a good number. Yeah, we can target 45. Let's target 45, that's a good number."
Gayle, who had been playing franchise cricket around the world, made his last international appearance in an ODI against India in August 2019.