One-day cricket needs to be looked-in, Sachin Tendulkar:
Sachin Tendulkar, the former Indian cricketer brought some new ideas to light regarding the one-day cricket. He suggested that some changes to the format of the one-day cricket should be made to promote a greater balance between bat and ball.
Sachin Tendulkar, one of the greatest batsmen of all time, said that the one-day format is the first thing that needs to be looked-in. He added that the one-day cricket should be split into two innings of 25 overs per side with a 15-minute break between each innings.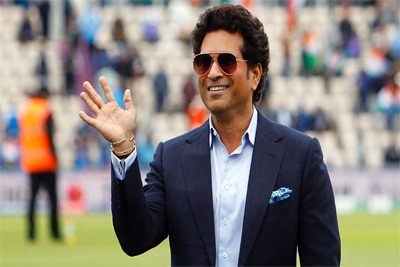 Sachin said that there is always a chance of making a comeback into the game. He explained that in a regular 50-over match, if a side wins the toss and there is the dew factor, the side bowling second has already lost the match since the wet ball just skids on to the bat, resulting in an unfair battle.
Wet weather affected several matches and some of them were also abandoned during the recent 50-over Vijay Hazare Trophy domestic tournament.
Sachin criticized Duckworth & Lewis saying that he thinks only those two gentlemen understood anything about it. He then talked about the recent Vijay Hazare Trophy's game washout, when Mumbai bowed out of it.
Sachin Tendulkar explains his suggested tweaks to the one-day format:
He suggested that the first five overs of the 25 overs of each innings could constitute a mandatory powerplay as opposed to the 10 over powerplay of the 50-over game. Sachin Tendulkar further explained saying that the bowling side could take three overs of powerplay whenever they wanted, leaving the remaining two overs for the batting side.
He said that the extra over for the bowling powerplay will balance the battle between the bat and ball and it will be an exciting thing to see for everyone because teams will constantly rethink strategies to win the game.