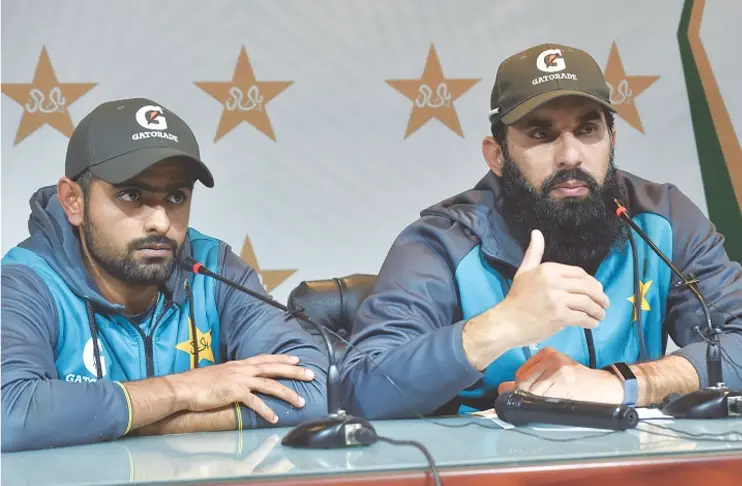 Misbah ul Haq, the head coach-cum-chief selector of Pakistan Cricket Team, has accepted the fact that side's batting is inconsistent which requires tuning up for further improvements.
Misbah ul Haq: Will work to bring consistency in batting
After losing the first Manchester test against England, Misbah feels the side lacked somewhere in batting as the bowling was visibly dominant in both innings.
"We failed to carry the consistency in the second inning. Our batting was collapsed and I think it was one of the major reasons behind the loss," he said.
He applauded Buttler and Woakes with praises who managed their trail wonderfully. Their partnership destroyed the Men in green's goals of being victorious.
"Buttler and Woakes played brilliantly and a single partnership took the game away from us. We need to look at where we lacked and try to come up with a more strong plan in the next game," he added.
"We need to work on bringing consistency in or batting which is very important to win the match," he maintained.
Pakistan went wonderful in their first innings but the batting collapsed in second innings. After managing 326 runs on the opening day of Test one at Old Trafford, England's bowlers got dominant in Pakistan's second innings grabbing all on 169.
Shan Masood, who added a brilliant century on day 1, fall short of luck in the second innings as Stuart Broad got him on a duck. Babar Azam, who managed a remarkable and attention-seeking half-century, could knock only five of twenty balls.
The side was not looking much efficient and the low score diminished the confidence level of the players and deprived the virtual fans of expectations until Yasir Shah added his 33 to make the score looking decent. On the slow pitch, it could not have been an easy chase for England as they trailed by 277 runs but Buttler and Woakes's classic partnership snatched the game from their hands..
Also, see: