Mickey Arthur expected to become Sri Lanka Head Coach:
Former Pakistan coach, Mickey Arthur is set to become Sri Lanka's next Head Coach. Sri Lanka Cricket (SLC) has signed a two-year contract with him, but a formal announcement is yet to be made. Grant Flower will be the batting coach, David Saker will be the bowling coach, while Shane McDermott will be the fielding coach for the upcoming two-years.
Mickey Arthur will be returning to Pakistan for the 2-match Test series, along with the Sri Lankan men's team, and will act as a consultant while Rumesh Ratnayake stays as the head coach. The tour to Pakistan is likely to be the last one as a head coach of the Sri Lanka team for Rumesh Ratnayake as Mickey Arthur will be taking over the role after the tour.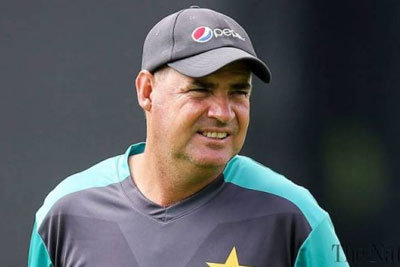 Mickey Arthur will be the 11th Sri Lanka Head Coach:
Sri Lanka Cricket (SLC) CEO Ashley de Silva talked about Mickey that they were having discussions with him, and they hope to reach an agreement. Ashley de Silva praised Mickey by saying that he had won them the 2017 Champions Trophy with Pakistan and also brought them to the top of the ICC rankings in T20Is.
Mickey Arthur had been Pakistan's Head Coach since 2016 before being sacked from the role, after the ICC Men's World Cup 2019, in August. He had also coached the South Africa's national team from 2005 to 2010 and then coached Australia from 2010 till 2013.
Mickey also coached Karachi Kings in the debut season of Pakistan Super League (PSL) and had been their Head Coach for the last 4 editions of the tournament.  Mickey Arthur was replaced by Dean Jones as Karachi Kings' Head Coach in November 2019. Karachi Kings played a total of 42 matches and won 17 of them while losing 23 matches at the win rate of 42.68 under his coaching stint.