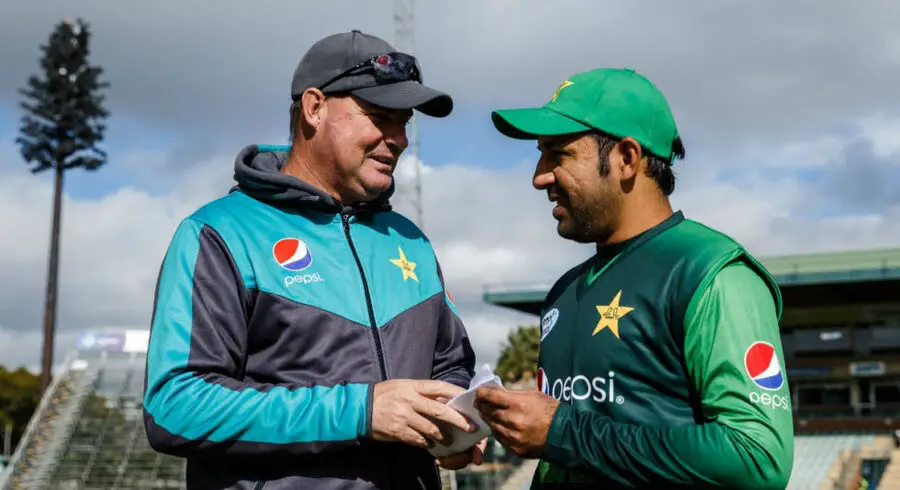 The former head coach of the Pakistan Cricket Team, Mickey Arthur has lauded the former Pakistani skipper, Sarfaraz Ahmed, for his leadership capabilities.
Notably, during Sarfaraz's tenure, Pakistan Cricket Team maintained a streak of eleven consecutive T20I wins as Mickey coached them. Also, he won the ICC Champions Trophy 2017 for himself, the country, and Co. Other than this, Sarfaraz also holds the title of U19 World Cup as the captain.
As his fitness level and performance was a bit unsatisfactory for the management in 2019, the player was sacked as a captain of all formats and was dropped from the squads. However, he has been given chance in the third T20I against England this summer. Also, he is part of the squad chosen against New Zealand and will play under Babar Azam's captaincy.
Mickey once said that Sarfaraz is a leader on-field and off-field. As of now, he says that the former skipper was like a brother to other players in the dressing room, and his energetic voices behind the stumps used to energize the players to win the games.
He further added that his time in working with Sarfaraz Ahmed has been good so far. Notably, Mickey Arthur is now the head coach of the Sri Lanka Cricket Team and believes that the team needs polishing to enhance their skills.
Mickey Arthur lauds Sarfaraz Ahmed for his leadership skills
"Sarfaraz Ahmed was a disciplinarian but in the dressing room, he was a brother for the players. People talk about what happened on the field, like his movements, but they didn't see the other side of him. He was a popular leader & I loved working with him," says Mickey.
Also, see: