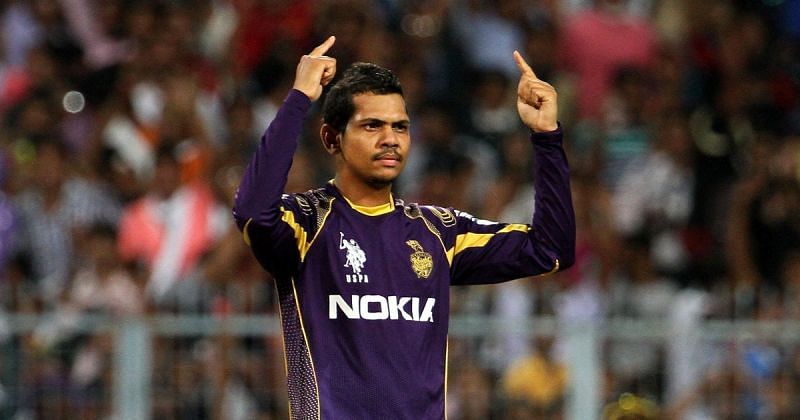 Sunil Narine has continued to extraordinary to his unit, the Kolkata Knight Riders (KKR) denoting featured in every six matches played still but his newly done act that got many optics is a disturbance as suspected bowling action.
The incident took to play in KKR's latest match on Sunday though, the player has not been outlawed yet. Distinctly, another such statement might lead him to stay refrain from the complete edition of the Indian Premier League (IPL 2020).
It is yet not known if the athlete will be receiving his opportunity against the Royal Challengers Bangalore (RCB) that is to be played on Monday (today) at Sharjah Cricket Stadium. The franchise is astounded to see their bowler in such a performance and has shared some comments that are stated below:
KKR surprised by Sunil Narine's suspected bowling action
"Mr. Sunil Narine was reported for a suspect action by the match officials after KKR's match vs KXIP held on Oct 10, 2020, in Abu Dhabi. This came as a surprise to the franchise and Mr. Narine, considering he has played over 115 games in the IPL since 2012 and as many as 68 games since 2015 when he was last reported during the IPL season for a suspect action before being subsequently cleared completely by SRASSC, an ICC accredited facility.
"Furthermore, he was playing his 6th game this season, with no concerns expressed formally or informally by the match officials so far," the statement read.
"We are hopeful that there would be an appropriate resolution quickly. We appreciate the cooperation being extended by the IPL in expediting this matter," the statement further read.
Also, see: