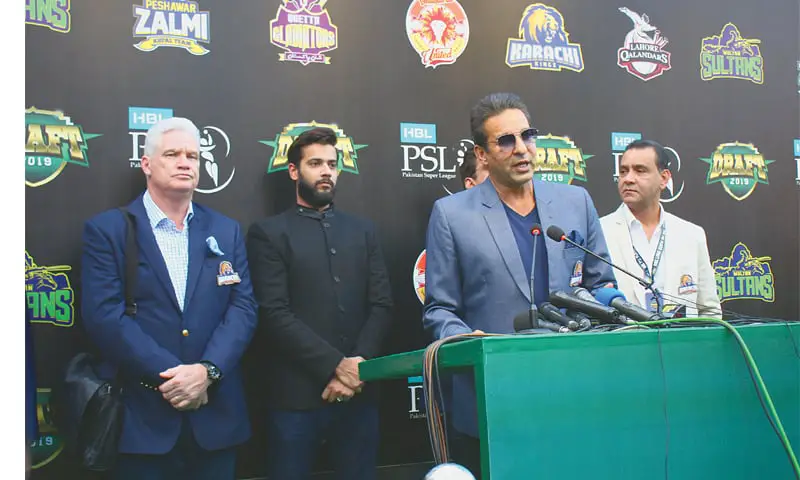 Where on the one hand, the fifth edition of the Pakistan Super League (PSL 2020) has ended, the sixth edition, PSL 2021 is just three months ahead.
The correlated members are planning to hold the PSL 2021 draft in the second week of December in Karachi. It has just been a few days since PSL 2020 has been winded up. As the playoffs, final were remaining after their cancelation following the Coronavirus outbreak, the fans are to enjoy the consecutive cricket season.
Karachi to host PSL 2021 draft in the second week of December
The Pakistan Cricket Board (PCB) wants to hold the first-ever draft in Karachi as the biggest city of Pakistan is yet to host the PSL draft. Earlier, Lahore, Dubai, and Islamabad have conducted the auction process.
Amidst the rapid spread of the COVID-19, the board and the six franchises have made a mutual decision to conduct the event outdoor in the National Stadium to avoid any ebb and flow. Also, online preparations are already underway.
Notably, Pakistan held every PSL match at their national backyard without any fear of COVID-19. It was the first time that entire PSL matches have been held in Pakistan in its five year history.
Coronavirus entered Pakistan, the PCB decided not to move it to the foreign venues and instead locked the horns for a few matches in their national venues behind closed doors. With only three matches remaining, the board's and PSL management plan had organized them at Karachi.
Cricket is revived to Pakistan at its fullest and the fans are cheering to welcome international stars in the bilateral series, tournaments, and leagues.
Also, see: