England's Test captain, Joe Root:
Joe Root, England Cricket Test captain is looking forward to the ICC T20 World Cup 2020. Joe Root accepts the fact that emerging players such as Tom Banton could result in him being ignored from the T20I squad of England for the T20 World Cup 2020. Root is keen on wanting to play in all three formats of the cricket and refuses to give up at any cost.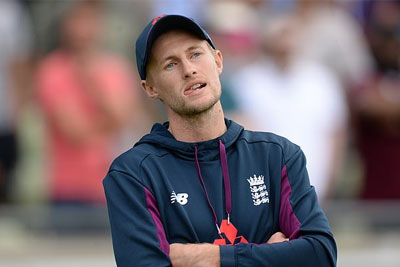 Root and a few other senior members were rested from the T20I squad of England for their tour of New Zealand. Tom Banton is one of the players, who earned their maiden call-ups for England's tour of New Zealand. Tom Banton was a part of Somerset's side in the recent T20 Blast in England.
Joe Root about making his place in the squad for the T20 World Cup 2020:
Joe Root accepts that he will have to keep getting better to get into the T20I side of England. Root said about Tom Banton that if someone like him comes in and takes his place in the T20I squad, Root will have to try and force Tom out by proving himself in the limited opportunities. Root is determined to try his best to take his place in the T20I squad for his team for the T20 World Cup 2020. The T20 World Cup 2020 will take place in Australia from next October.
Root said that in case that happens, it will raise the standard of English cricket in the shortest format of the game. He explained that you have to be at the top of the "food chain" called cricket, otherwise you will be left behind.
Root has played 32 T20Is and scored a total of 893 runs with an average of 35. He has a decent strike rate of 126. His highest individual score is undefeated 90 runs, which he scored in his first T20I against Australia back in 2013.
People might think that Root should just go ahead and accept the fact that he is not cut out to be a T20 player and focus on the other formats of the game. Root's Test average is around 48 after 86 matches. He said regarding the issue that he is aware of how important Test cricket is, and it is also his main focus. He added that as long as the other formats are not a distraction or taking away from what he can provide to the Test team as a captain and as a player, then he will always look towards improving his game and putting himself in many situations which will help him as a player in the long run.
Joe Root said about England's upcoming Test series against New Zealand that he is looking forward to starting the winter off with an explosion. He added that he wants to lead his team from the front. England's tour of New Zealand will include 5 T20I matches and 2 Test matches. The T20Is are set to start from November 1, while the first Test is scheduled for November 21.