Ireland's all-rounder Amy Kenealy announced her retirement:
Ireland Women pacer Amy Kenealy announced her retirement from international cricket on November 4. The 31-year-old all-rounder said farewell to international cricket after 11 years of career.
Amy Kenealy made her ODI debut against West Indies in July 2008 in a rain-hit match where she bowled 3 overs for 23 runs. She also made her T20I debut on the same tour where she bowled 4 overs for 40 runs.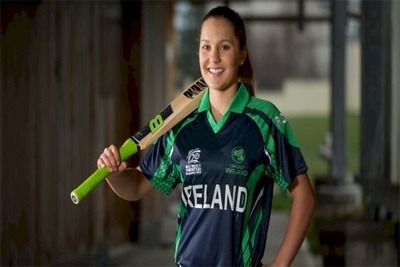 Ireland's Amy Kenealy took part in 23 ODI and 24 T20I matches. She took 16 ODI wickets and 7 T20I wickets with her career-best figures of 4/32 coming against Bangladesh Women in September 2016. Amy played her last ODI against New Zealand Women in June last year and her last T20I was against Bangladesh Women in July 2018.
Ireland's Amy Kenealy about her retirement:
Ireland's Amy Kenealy said that it is will all sorts of mixed feelings that she retiring from the Ireland Women international team, but she believes that it is the correct decision for her.
? NEWS: Ireland's Amy Kenealy announces retirement from international cricket.

"Although it is sad to step away, I'll keep up with the progress of the team and be there to support the girls throughout."

Read more: https://t.co/NMY3Hwb7HW#BackingGreen ☘️? pic.twitter.com/QmloeiSm4l

— Ireland Women's Cricket Team (@IrishWomensCric) November 4, 2019
She thanked her teammates, coaches and Cricket Ireland staff for every opportunity that they have given her in her life. She said that the fitness sessions on Clontarf seafront back in 2006 to the amazing Sport Ireland Institute, to playing in men's Division 12, to opening the bowling in a World Cup in India and everything in between those events made her life amazing.
She revealed that she still remembers the first phone call from Clair O'Leary to invite her to train with the rest of the squad. She added that since that time she had given her all and had made so many friends and memories over all this time.
Ireland Women's selector Miriam Grealey praised Kenealy by saying that she was a great addition to the squad with an excellent work ethic and attitude.
Cricket Ireland's performance director Richard Holdsworth said that while they support Amy in her decision and wish her well, they hope that she maintains a close relationship with cricket and can be a supporting presence as they make their efforts in making the sport grow across all Ireland.